Pushing through a plan that failed to pass in Congress, the Trump administration is imposing more restrictions on food stamps that could cut hundreds of thousands of people in the United States off from receiving aid.
The Washington Post reports that the proposed rule would "force hundreds of thousands more Americans to hold jobs if they want to keep receiving food stamps." The Supplemental Nutrition Assistance Program (SNAP), run by the U.S. Department of Agriculture, serves 40 million people. But Donald Trump has argued that due to a "booming" economy, fewer people need food stamps—an assertion that is as false as it is cruel, as the benefits have not trickled down to the people who need them the most:
Currently, adults without dependents who work less than 20 hours a week are only limited to collecting SNAP benefits for only three months in a three-year period. But many states waive this time limit, especially in areas with high unemployment. The proposed rule severely restricts a state's ability to offer waivers.
The Post reports on the proposed changes:
The country's food assistance program, which is run by the U.S. Department of Agriculture, already requires most adults without dependents to work if they collect food stamps for more than three months in a three-year period. But USDA regulations allow states to waive the requirement in areas with unemployment rates that are at least 20 percent greater than the national rate.
The USDA is now proposing that states could waive the requirement only in areas where unemployment is above 7 percent. The current national unemployment rate stands at 3.7 percent.
G/O Media may get a commission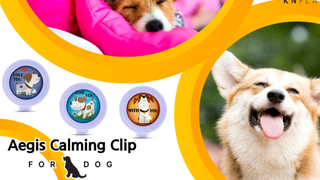 20% off
Aegis Calming Clip for Dogs
According to a press release from the USDA, 2.8 million adults without dependents were unemployed in 2016. The Post estimates that around 755,000 "live in areas that stand to lose the waivers." Like so many of the administration's policies, society's most marginalized will suffer the most, including people of color, who face higher rates of discrimination, those who live in rural areas with fewer job opportunities, and individuals who struggle with disabilities that prevent them from being able to work.
Yet the administration frames this as a positive, cost-saving measure that "restores the dignity of work to a sizeable segment of our population," according to Agriculture Secretary Sonny Perdue. The public will have 60 days to comment on the changes.