Karen McDougal, a former Playboy model who says she was in a relationship with President Trump from 2006 to 2007, spoke with Anderson Cooper on Thursday night, and at one point the whole interview took a left fucking turn.
Anderson Cooper: Did he ever compare you to any of his kids?

Karen McDougal: You know, he's very proud of Ivanka as he should be. She's a brilliant woman, she's beautiful, she's — you know, that's his daughter and he should be proud of her. He said I was beautiful like her and, you know, 'you're a smart girl' and there wasn't a lot of comparing but there was some, yeah. I heard a lot about her.
McDougal admits that some of the things he's said about his daughter in the past were a little funky, but maintains that, to her, it wasn't that big of a big deal. McDougal went on to say, "Do I think it's strange that a father would love his daughter so much that he brags about her? No. I brag about my dog that much."
Maybe so! And yet the president has also said he might very well be dating Ivanka if she wasn't his daughter, which is maybe not something McDougal has said about her dog. Similiarly, McDougal probably hasn't said that the main thing she has in common with her dog is sex.
G/O Media may get a commission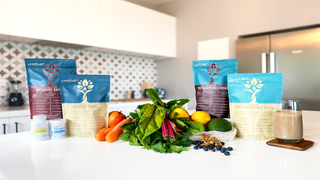 McDougal also told Cooper that Trump offered to pay her after sex. "After we had been intimate, he tried to pay me, and I actually didn't know how to take that," she said.
Did he try to hand her money, Cooper asked. "He did," she said. "I don't even know how to describe the look on my face. It must have been so sad."
Trump then told her she was "special," she said.
McDougal is suing American Media Inc., owners of the National Enquirer, to be released from a contract she claims sold away her rights to tell her story. Before the 2016 election, American Media Inc. gave McDougal $150,000 to publish the story of her alleged affair with Trump, but the National Enquirer ended up shelving it instead.