Using the Internet to find a prostitute is more and more common these days, with sex workers utilizing everything from Craigslist to private sites. "Jules," however, uses it to find new women to send out.
"Jules" contacted Mirror writer Helen Croydon's friend about being an escort via her MySpace profile, so Croydon went to see what it was all about. It wasn't anything good.

The flattering email – from "Jules" – complimented her on her appearance and told her she'd be able to "select the type of clients she sees and approve every appointment".
Croyden was asked to prepare for an on-the-spot photoshoot for her escort profile and to fill out some routine paperwork. She was not asked about anything one would assume a legitimate escort agency would be looking for.

She didn't ask about my background, my age, whether I'd done this before and she didn't question my emotional state.
The only questions she asked me in the course of our two-hour meeting were what sexual acts I was uncomfortable with and what days I was unavailable to work.

She never once made any reference to safe sex or asked if I'd had sexual health checks myself.
G/O Media may get a commission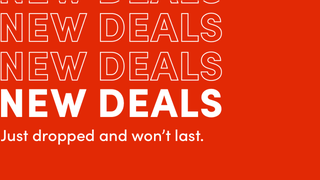 Up to 70% off
Wayfair - Cyber Week Deals
Croyden was told that she could expect to net about $80 for her first few sessions, unless she wasn't popular enough — in which case, they'd lower her prices. Jules then asked Croyden to move to a hotel room to do the paperwork and take the promotional pictures, which Croyden smartly refused. The paperwork was high on the sex acts Croyden would be asked to perform and low on what protections were available or any other legal matters.

The first page asked for my real name, a "working name" and physical details such as height, bra size and eye colour.

I gave a false name but she never checked my ID. If I ever went missing on a job – how would anyone find me?

The second page was to select the type of male client I'd prefer. The third listed the sex acts I may be expected to perform. They were colour coded: white for what was "normal", yellow for "what I can refuse to do" and blue for what would merit "extra payment".

The "extras" included "unprotected sex" and "unprotected sex until completion". There were some phrases I'd never heard before. Jules didn't offer to explain them.
And the day you can stymie a British undercover reporter with the name of a sex act is the day you have entered into an alternate universe.
Jules' email to Croyden's friend was a mixture of flattery, some falsehoods about the take-home pay and a rather rosy view of the sex industry. Even other sex workers thought it sounded hinky.

Chris Student from the International Union of Sex Workers warns: "I'd never encourage this type of work. But if people are going to do it they need to know exactly who they are working for, get ID, ask to meet other workers. This is an industry where there is a particular danger."
Danger, it seems, from people like Jules — and probably moreso from her clientele.
Undercover With The Escorts Trying To Recruit Through MySpace [Mirror]