A kidnapping trial begins Monday for Gladys Remigio in Santa Ana, California. The charges stem from an elaborate scheme allegedly devised by the then 17-year-old Remigio to steal her roommate's newborn baby with the help of two gang members.
Pour yourself some tea. This is a pretty good one.
In 2011, Gladys Remigio was engaged. Remigio's fiancé thought she lived in New York City and he also believed that she was pregnant. He believed these things because that's what Remigio told him.
In reality, Remigio lived 45 minutes away from her fiancé in California and was not pregnant. She rented a small house in Santa Ana, alongside a married couple who were expecting their first baby.
Eight months into the lie, Remigio needed to act. Her fake baby was soon due.
According to Santa Ana police, Remigio made friends with some local gang members, to help find a baby she could pass off as her own.
G/O Media may get a commission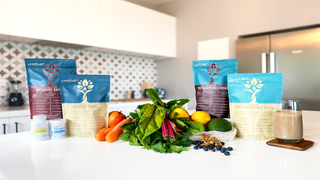 "[H]er master plan was to befriend these two hardcore gang members and have them rob the house," Santa Ana Police Cpl. Anthony Bertagn told ABC News in 2011. "The deal was that she would pay them a little bit of cash and they could steal her iPhone and whatever else they could find in the house," he said. The two gang members—Steven Quirino, 20, and Robert Rodriguez, 19—agreed to ransack the house, kidnap Remigio's roommate's newborn, give Remigio the freshly abducted infant, and then give the two a ride to Remigio's fiance's house in nearby Chula Vista.
Two weeks after Remigio's roommate gave birth, Rodriguez and Quirno entered Remigio's home brandishing a knife, stole a game console, and took the newborn baby from the crib. Remigio was waiting outside on the front lawn, but instead of all piling into a car bound for Chula Vista and a happy ending, the gang members just handed the infant to Remigio and sped off without her.
Someone called the police. Everyone on the scene believed Remigio to be a fellow victim of the robbery, instead of the teen mastermind behind it. Remigio told the police to check out the local donut shop and they would likely find the suspects there. The police went off to arrest them.
Not one to be deterred, Remigio, sans infant, called some friends and got another ride to Chula Vista. On her way over, Remigio allegedly called her soon-to-be-mother-in-law to inform her that:
A) She had been kidnapped.
B) The kidnappers had induced labor.
C) The kidnappers were holding her baby hostage for $10,000.
Remigio's future in-law called the police.
Then Remigio showed up at the house in Chula Vista, which was weird because she was supposed to be New York! When the police arrived to interview Remigio about her cross-country kidnapping, she admitted that she made that part up but said that she did actually give birth. In the end, Remigio told police, she no longer wanted the baby so she left it in a dumpster.
The Chula Vista cops started searching through a lot of area dumpsters.
At the same time, the Santa Ana cops go the donut shop to see if they can turn anyone up. And, wouldn't you know it: There is one of the dudes who committed the robbery, hanging at the donut shop. They start interrogating him and he was like, "Slow down, guess who hired me to do this, fellas!?" (I'm paraphrasing).
The cops were like, "oh. Ohhhhhh."
And then everybody was arrested.
No word yet on wedding dates for Remigio and her fiancé.
UPDATE: It seems like some of y'all are confused about what happened to the baby. That could be because of my jazzy storytelling. So, to be clear, the baby was on the site of the robbery. When the Santa Ana cops showed up, there was Remigio holding the baby on the front lawn because her boys took off without her. The baby is fine!
Image via ABC News.