A 30-year-old transgender woman was able to breastfeed her baby in what is "the first formal report in the medical literature of induced lactation in a transgender woman," according to the case report in journal Transgender Health.

"There have been self-reported cases online of transgender woman trying DIY regiments to induce breastfeeding, but this is the first case of induced functional lactation in the academic literature," report co-author Tamar Reisman, an endocrinologist at the Mount Sinai Center for Transgender Medicine, told the Guardian.
The woman's pregnant partner did not want to breastfeed, according to the report, so she approached doctors hoping to take on that role. She had not undergone any gender affirming surgeries, but had taken hormone therapy for six years, the Guardian reports. Doctors applied a basic framework for induced lactation, including increasing estradiol and progesterone hormones to mimic pregnancy and using a breast pump. The patient also acquired domperidone, a nausea medication that increases milk production, from Canada (the medication is not approved by the FDA in the US due to "its association with cardiac arrhythmias, cardiac arrest, and sudden death when used intravenously").

According to the report, the woman was able to breastfeed her baby "exclusively for 6 weeks" after birth. The baby's development remained healthy. After six weeks, the baby was introduced to formula and continued to breastfeed as a supplement through at least six months of age (when the study was accepted for publication).
Goldstein and Reisman argue that there is still much to learn about inducing lactation. "It is not clear whether all of the aforementioned components of the patient's medication regimen were necessary to achieve lactation," they wrote, "or whether the patient's hormone levels (as listed in Table 1) were optimized to achieve adequate breast milk volume."
G/O Media may get a commission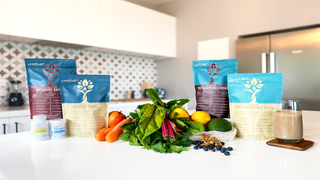 However, as the first documented report of induced lactation, the case is a significant breakthrough in the medical community and transgender medicine. "Transgender medicine is becoming part of mainstream medicine," Reisman said. "We're getting more evidence-based data, we're getting more standardized care, we're getting more reproductive options."