A federal judge has rejected Trump's attempt to delay allowing transgender people to enlist in the military, meaning the original January 1, 2018 deadline for accepting new recruits will remain in place.

"Having carefully considered all of the evidence before it, the Court is not persuaded that Defendants will be irreparably injured by allowing the accession of transgender individuals into the military beginning on January 1, 2018," U.S District Judge Colleen Kollar-Kotelly wrote in her decision. The Pentagon confirmed that it will begin processing applicants on the first of the year as planned.
In a statement, the Defense Department acknowledged that it would comply with the court order, but that it intended to continue "actively pursuing relief." Via Buzzfeed:
"As required by recent federal district court orders, the Department of Defense recently announced it will begin processing transgender applicants for military service on January 1, 2018. This policy will be implemented while the Department of Justice appeals those court orders," per a Pentagon statement. "DoD and the Department of Justice are actively pursuing relief from those court orders in order to allow an ongoing policy review scheduled to be completed before the end of March."
Last month, Kollar-Kotelly clarified that the ban would not be enforced while the case was reviewed in court. Trump first announced his intention to block trans people from joining on Twitter in July, citing fictional "tremendous medical costs and disruption that transgender in the military would entail."

Like many of the president's "policy decisions," the tweet was met with shock by the Pentagon. After all, it had only been a year since the Defense Department determined it would permit transgender recruits, a conclusion reached under then-Defense Secretary Ash Carter following an exhaustive study. Since the announcement, the ACLU has filed a lawsuit, and two federal judges have stepped up to block it.
G/O Media may get a commission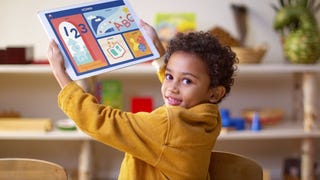 30-Day Free Trial
Homer Learn & Grow Program
Currently, between 1,320 and 6,630 transgender people serve on active duty, though other studies place the number closer to 15,000.