Some changes are coming in the world of beauty pageants.
According to the BBC, the town council of Chivilcoy in Argentina opted to ban "sexist" beauty competitions, saying they were dangerous to woman because they encourage bulimia, anorexia, violence towards women and more:
The council said that from now on Chivilcoy's festivities and anniversaries would be celebrated by recognising the achievements of young people. They said the contests will be replaced with carnival mask competitions and prizes for volunteering.

Correspondents say a debate has been emerging for some time in Argentina about the validity of beauty competitions.
Chivilcoy is the first town in Argentina to create such a ban. The decision is causing controversy because a great deal of women in the region have launched their professional careers in media by starting as beauty pageant winners. However, according to the BBC, the National Institute against Discrimination and Xenophobia supports banning beauty contests to protect women who participate in them from attacks.
[Mariano Anton of Argentina] said his organisation had seen a large number of cases of violence against young participants in various provinces because "they were too beautiful".
In other beauty pageant news, the Miss World pageant announced after 63 years, it was dropping the swimsuit portion of the contest.
G/O Media may get a commission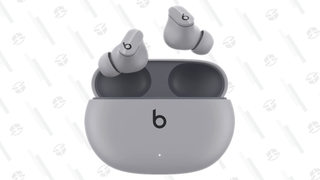 "The organization has decided to take itself out of the swimsuit world because it isn't the path they're trying to take," Chris Wilmer, the national director of Miss World America/Miss United States organization told ABC News. "It's not just a beauty contest, it's 'beauty with a purpose'. There didn't seem to be a purpose to have the swimsuit."
Wilmer said Miss World should be a "spokesperson who can help a community. "She's more of an ambassador, not a beauty queen. It's more about the outreach and what a woman could do with a title like Miss World," he said.
But don't count out utterly bizarre pool get-ups from contestants just yet! Wilmer said contestants will still participate in a "beachwear" portion that won't feature bikinis and is meant to be more of a "fashion competition."
TL/DR expect a lot of caftans, giant hats and Bermuda shorts.
It's interesting to see this kind of news coming out of the world of beauty contests. (I honestly never expected to see, during my lifetime, a ban on swimsuit competitions at a major pageant.) So which do you think is a better solution—ditching the pageants altogether or tweaking them so they focus less on objectifying the female form? Can you truly hold a beauty pageant that isn't superficial, at least on some level?
Image via