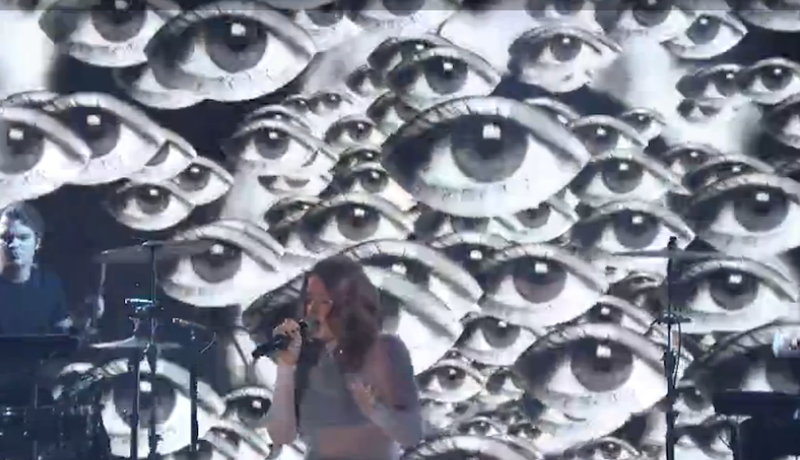 Swedish pop singer Tove Lo's second single, "Not On Drugs," is a slinky midtempo number with the hook, "I'm not on drugs/I'm just in love."
It is, ostensibly, about how her love interest makes every experience more pleasurable and acute, but the central irony is that by saying so, she sounds even more on drugs than she would have if she hadn't. (Like when very obviously knackered people try to convince you that "no, really, I'm not drunk!") This is likely her point, but her "not on drugs" argument is still hilarious when abutted with lyrics like "I'm trip-trip-tripping in my empire state of mind/I'm up with the kites in a dream so blue." Also, her first single from debut album Queen of the Clouds was entitled "Habits (Stay High)" and talked about needing to be zooted to ignore a breakup, so we can, theoretically, surmise that Tove Lo enjoys a substance now and again. Also, her visuals read as very Happy Mondays to me—they have a similar carefree nihilism and penchant for washed-out trippiness that accompanies the downward-facing peak of party culture. (I can personally attest that Swedish raves can be pretty slamming, if polite.)
So her performance of "Not On Drugs" on The Tonight Show Thursday was nothing short of totally funny, showcasing the DGAF casualness that makes Tove Lo so appealing. She played with the irony, of course, by juxtaposing "Not On Drugs" with psychedelic visuals of her own face morphing into kaleidoscope patterns, the same background from the song's official video. She danced a little rumba-style foot step and squeezed her eyes shut, the whole thing presenting her as an acerbic wildling and, probably, really fun to "party" with. Queen of the [weed?] Clouds is out now.