Tory Burch is now countersuing her ex-husband and former business partner, Chris Burch. The Burches still each own 28.3% of the Tory Burch company, and the alleged similarities between that brand and Chris Burch's more recent retail venture, C. Wonder, are the focus of the dispute.
Chris Burch sued Tory Burch last month for tortious interference with his business and breach of contract, alleging that his ex-wife had tried to hamper his relationships with suppliers.
In her just-filed countersuit, Tory Burch is alleging that Chris Burch violated his fiduciary duty to the Tory Burch company and that for a period of over two years prior to announcing his plans to launch C. Wonder, Chris Burch "repeatedly asked for and was given full complete access to competitively sensitive information about the company and its best-selling products." She argues that C. Wonder copied not only Tory Burch's designs and aesthetic, but store architecture and interior design, down to the rugs and wall treatments. Developing. [WWD]
The judge in the case, Leo Strine, seems to fancy himself a comedian. Here are some things he said about the scheduling of the trial, John Cheever, and the WASP-iness (or otherwise) of the participants:
"I didn't see any reason to burden anyone's Hanukkah, New Year's, Christmas, Kwanzaa, Festivus with this preppy clothing dispute."
"Real WASPs actually don't go and pay full Polo price. They don't pay full Polo price at Macy's. No way. They actually will find a bargain. That's how they got to be, you know, WASPs. When Tory Burch became popular, no one said, 'Oh, my gosh, this is the newest thing that ever happened.'"
"I've been deep in it, in an autumnal Cheever phase. I've been reading all kinds of Cheever. I'll have to just keep that up through the — through the case. Have you read your Cheever lately? You know who he is? I mean, it's — you know, and 'Mad Men' will be coming back at some point in time. I think if you read Cheever, go see the new Virginia Woolf revival and watch 'Mad Men.' We'll be all geared up and in the mood for this sort of drunken WASP fest. Are they WASPs? Are the Burches WASPs? Do we know?"
Basically, Leo Strine is Fran Lebowitz on Law & Order. Which was actually a documentary. [WWD]
---
G/O Media may get a commission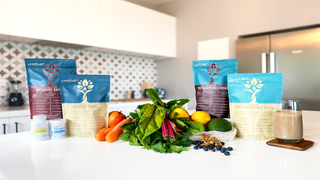 Now that the election is over and nothing is at stake and we can all start weaning ourselves off the Xanax, here's a charming and light-hearted roundup of political-themed nail art on women of all ages that is just truly adorable. [Fashionista]
---
Karlie Kloss is on the cover of Vogue China. [DS]
---
Chanel Iman is now the face of Forever 21. Random! [YouTube]
---
Abbey Lee Kershaw apparently sports pink hair in the forthcoming Mad Max movie, which she is currently filming. [Next Models]
---