Bruce McArthur, a Toronto-area landscaper and part-time mall Santa, has been charged with first-degree murder for the deaths of five men, and police have announced that they anticipate more victims to surface.
McArthur and several (though not all) of his alleged victims were tied to the Toronto LGBTQ community; that community had raised alarms about several disappearances over the years—the Gay Village neighborhood was plastered with "missing" posters—but they had previously been assured by authorities that their fears were unfounded.

"I think it's important that [the police] understand that when a community speaks up and says 'We think that something is going on here'—listen," Alphonso King, a friend of victim Andrew Kinsman, told CBC News.
The Washington Post reports that investigators are currently visiting the dozens of properties where McArthur did landscaping work to search for remains. On January 18, police found the dismembered remains of three people inside flower planters at the back of one such property.
"We do believe there are more. I have no idea how many more there are going to be," Sgt. Hank Idsinga said on Monday. "The city of Toronto has never seen anything like this, so it's very tiring and draining for everyone involved."
G/O Media may get a commission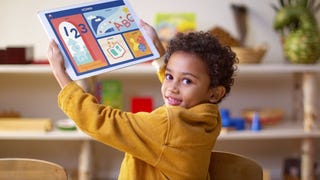 30-Day Free Trial
Homer Learn & Grow Program
Previously, in 2001, McArthur was charged with assault with a weapon after attacking a man with a metal pipe. His sentence prohibited him from the village area and from spending time with "male prostitutes."
On Monday, McArthur was publicly charged in the murders of Majeed Kayhan, 58, an Afghan immigrant who was reported missing by his son in 2012; Soroush Mahmudi, 50, a painter who was reported missing by his family in 2015; and Dean Lisowick, 47, who lived in homeless shelters and was never reported missing, but is believed to have been killed between 2016 and 2017. On January 18, McArthur was charged in the murders of Selim Esen, 44, a Turkish citizen who had completed a peer counseling course just prior to his disappearance, and Andrew Kinsman, 49, a well-known community LGBTQ advocate whom police say had a "sexual relationship" with McArthur.
Kayhan was one of three men whose disappearances were investigated without conclusive results in 2012; the remaining two—Skandaraj Navaratnam, 40; and Abdulbasir Faizi, 42—have not yet been connected to McArthur, although Vice News found that before McArthur's Facebook account was deactivated, he was listed as friends with Navaratnam.
McArthur, who remains in custody, is due to appear in court on February 14.