Donna Martin recuperates!!! Tori Spelling, 39, gave birth to her fourth child, Finn Davey McDermott, via C-section on August 30. She was rushed to the hospital Saturday and underwent emergency surgery for a complication related to her childbirth. She is still in the hospital but is reportedly "resting comfortably."
Sources close to Tori tell us, the actress was rushed to the hospital on Saturday. Details surrounding the complication are unclear, but we're told it stems from the c-section procedure she underwent on August 30th while giving birth to her son Finn.

Interestingly, Tori experienced postpartum complications last year after giving birth to her 3rd child Hattie. Just weeks after the birth, she was hospitalized for migraines.
Best of luck, Tori! As a closet Tori & Dean superfan (no longer so closeted, I guess), I think the whole world is sleeping on how charming y'all are. Get well soon. [TMZ]
---
Jork Jellyballs (along with costars Michael Peña and America Ferrera) got tased by LA cops in preparation for his new film End of Watch; strangely enough, he did not enjoy it:
"It was not pleasant, I'll say that," Gyllenhaal told me at last night's L.A. Live premiere of the movie (in theaters on Friday). "Thousands of volts of electricity going through your body in a very short amount of time is not a lot of fun."

..."I tried to roll up and be a badass," said Michael Peña, who plays Gyllenhaal's police partner and best friend in the movie. "I was like, 'All right, dude, go ahead.'"
All of the tasing was captured on film. "Somebody showed it in slow motion," Peña said. "I do not look cool at all."
G/O Media may get a commission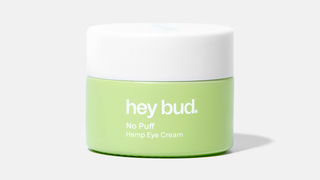 15% off
Hey Bud - No Puff Hemp Eye Cream
[E!]
---
Wand Erection's elfin minx Harry Styles (recently replaced in my 10-year-old stepdaughter's affections by one Cameron Boyce—tough luck, Harry) gamely answered a question about which of his bandmates he'd most like to gay-date:
"I think I'd go out with Liam because he's a genuine, kind-hearted boy. Someone being genuine is really important to me. I think if you were his girlfriend, he would treat you really well."
That, Mr. Styles, is a very, very nice, non-gay-panicky answer. I have much hope for these children. [Crushable]
---
Bill and Giuliana Rancic introduce the world to the surrogate who carried their new baby. Her name is Delphine, and, according to Bill, they "hit the gestational carrier lottery."
As they adjust to life as first-time parents, the Rancics say they will forever be indebted to Delphine, who was coached in the delivery room by the couple during her four-hour labor.
Maybe I'm supposed to find something snarky to say about this story, but I can't. They seem super genuine and "Delphine" is a pretty name. [Us]
---