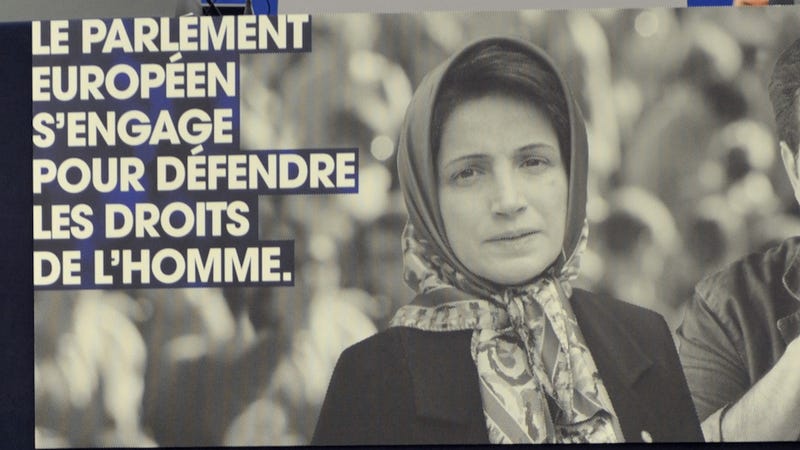 In 2010, human rights lawyer Nasrin Sotoudeh was arrested for "actions against national security and committing propaganda against the regime." She was released last year after serving half of her six-year sentence, but now she has been banned from practicing for three years. Now, she plans to fight back by holding a protest.
Sotoudeh is an acclaimed human rights lawyer, having received the Sakharov Prize for Freedom of Thought (also awarded to Nelson Mandela, Aung San Suu Kyi and Malala Yousafzai). She has taken on high profile human rights cases and has represented journalists and activists. In other words, she's a fearless badass with a spine of steel and therefore a threat to the Iranian government. Hence the three-year ban.
But, instead of appealing the ban, she decided to hold a sit-down protest outside the Iran Bar Association in Tehran on Tuesday, telling AFP:
"The tribunal made this illegal decision at the demand of a court based at Evin Prison," the Tehran jail where she served her sentence…

"This ruling opens the way for the disqualification of other lawyers in the future," she added.
All the best to her. This should play out interestingly considering the moderate President Hassan Rouhani's commitment to progressive reforms. After all, Sotoudeh was released from prison shortly after he was elected.
Image via AP.