I'm pretty much with Tom Cruise about the 'bloidz being invasive dicks to him after his divorce from Katie Holmes, and it's not like I know enough about the situation to be on anyone's "side" anyway, but the revelation that he didn't see Suri for 110 days after the divorce is surprising. That is a lot of days! Not that it's his fault he didn't see her, necessarily. IDK. Anyway, it's their personal life. So. 'Kay.
Cruise has filed a $50 million lawsuit against Bauer Publishing for their 2012 cover stories of both Life & Style and In Touch that claimed he had abandoned his daughter Suri after divorcing Holmes on 29 June 2012.

Now Radar have obtained a 48-page transcript of a grueling deposition held in September this year with attorney Elizabeth McNamara, in which Cruise admits he did not see his daughter Suri for 110 days after his divorce.

Radar report how when asked if his wife Holmes had tried to 'protect' Suri from Scientology, Cruise hit back. 'Listen, I find that question offensive,' he is quoted. 'I find it, those statements offensive. Like with any relationship, there are many different levels to it. You know, I, I find it very offensive. There is no need to protect my daughter from my religion.'
Well, good luck to everyone. [DailyMail]
---
Winona Ryder reveals that she once got fired from an acting job because Heathers was too risque.
"I was fired once from a movie because I did Heathers! I was cast in a movie and the director saw an advance screening and was offended by it and fired me," she reveals to the mag. "It wasn't until years later that [the film] became more appreciated."
G/O Media may get a commission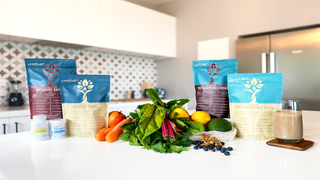 Oh, the past. You so crazy. [Us]
---
Kate Mulgrew is writing a memoir. [HuffPo]
Connie Britton's hair: an appreciation. [People]
Emily Van Camp went grocery shopping at the Gelson's in Los Feliz. Fun Fact: One time I saw Shifty Shellshock at that Gelson's, so. [JustJared]
Jennifer Lawrence liked Justin Timberlake so much as a teenager that she almost barfed. [People]
Rob Thomas (of Veronica Mars) is developing a show about zombie med students. [Deadline]
Robert Pattinson went outside. [E!]
Amber Heard says dating is hard. [E!]
Kristen Bell got harassed by a pap at the airport, which means that HEADS WILL ROLL IF I HAVE ANYTHING TO DO WITH IT. [E!]
Stay cool, little soldiers.