Many months ago, a little upstart t-shirt concern didn't file its quarterly results on time. The New York Stock Exchange warned the company to file by August 16, or face delisting. We called our friend Dov Charney to learn more.
American Apparel hasn't yet filed its quarterly report for the three months ended March 31. The provisional results, however, painted a pretty bleak picture: an $18 million loss, a decline in sales at stores open more than one year of 10%, and narrowing margins.
After it was forced to disclose the receipt of that delisting warning from the NYSE, American Apparel stated in June that it definitely intended to file the results "prior to July 16, 2010, but in any event, by no later than August 16, 2010." July rolled around; instead of filing Q1, American Apparel's auditing firm up and quit. August rolled around; instead of filing Q1, American Apparel notified the Securities and Exchange Commission that it would also be late to file Q2. August 16 rolled around; American Apparel has until 5:30 p.m. today to file its report with the SEC and avoid possible delisting. As of this writing, no quarterly results have been filed.
When we asked Charney this afternoon if his company had any intention of meeting today's deadline, he replied, "I couldn't tell you." He said he can't make any comment at all, in fact, because to do so would violate (unspecified) regulations. Then he explained he had a call waiting on the other line, and was on his way to the airport, but would be happy to talk later. We'll update if that's really the case.
We also talked to a spokesperson for the New York Stock Exchange to ask what the next step will be if, as looks increasingly likely, American Apparel does indeed fail to file its quarterly report today; the spokesperson couldn't comment at that time, but we'll update as soon as we hear anything definitive. Being delisted from the NYSE — or any major exchange — is generally considered a prelude to bankruptcy.
G/O Media may get a commission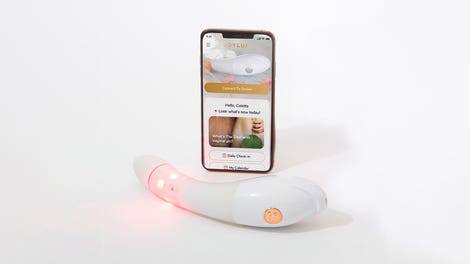 $50 Off
Joylux vFit Gold Device
Earlier:
American Apparel's Finances Are Getting Even Worse
American Apparel's Bankruptcy Is Inevitable