Today, a blog run by a "street style star" featured an interview with a Russian socialite with just about the worst accompanying imagery possible: said socialite perched, carefree and barefoot, on a chair comprised of a bound black woman. Is it me, or is Martin Luther King Day fuckery especially rampant this year?
The blog, posted on Miroslava Duma's Buro 24/7 today, originally featured photos of heiress Dasha Zhukova seated serenely on a chair made of a black woman alongside the text of a banal interview that featured questions like: "What is your relationship with the fashion industry now?" Zhukova, answering with giggly nothings like "As for fashion, then yes - I love fashion ( laughs ). But I hate shopping!" is the daughter of a Russian oil magnate and an American professor. She was raised and educated in the US through college, and thus really should know better than to agree to participate in a photo shoot where women of color are used as furniture. She's currently the editor of a Russian fashion magazine called Garage.
Miroslava Duma, editor of the blog that featured the images, is a bit of a darling in the fashion world herself. She's written for Vogue, once served as an editor for Harper's Bazaar Russia, and has been profiled all over the place because she sure knows how to dress cute. Buro is a new venture for Duma, according to a Refinery 29 interview with her from early last year, but Duma hopes to expand elsewhere.
I wanted to combine my interest in fashion with my journalism background and launch something that would be new, hip, and make a difference, which became Buro247.ru. And now, it's one of the largest Internet-based projects in Russia and covers everything from fashion to street style to architecture to culture to the luxury sector to the latest news. We update the site with 25 news items each day, have readers from all across the globe, and we have yet to launch an English version!
G/O Media may get a commission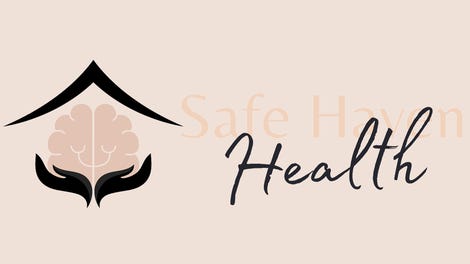 Addiction counseling
Safe Haven Health
Goody goody gumdrops. What the world needs now is another clueless fashionista who thinks this sort of myopic bullshit can be justified in the name of "fashion."
But Buro isn't entirely clueless; after a blog post critical of Buro's post went up earlier today, the images featuring Zhukova were cropped to remove the face and body of the black woman. Instead, it looks like a Russian socialite is just sitting on a chair made of human body parts sticking out all willy-nilly. Which is sort of what I pictured Russian socialites doing most of the time, anyway.