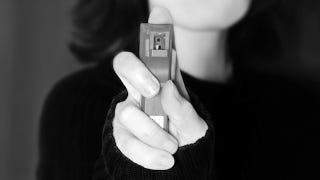 Pepper-spraying has already become a meme and a part of holiday shopping. Now it's a trend on high school campuses as well.
The Times reports that a student at Banana Kelly High School in the Bronx pepper-sprayed at least 14 people today, including students and the principal. NBC puts the number of victims at 20 or more, and says four to five were hospitalized. This is the third New York City school pepper-spraying since the beginning of November — previous incidents in the Bronx and Harlem affected over 20 students in total.
There's no word yet on why the Kelly High student thought it was a good idea to spray his or her classmates and principal, or whether criminal charges will be filed. But it seems clear that since its use against Occupy protesters, pepper spray has become a popular weapon for kids and enraged shoppers alike. Good thing it's just a food product.
Students, Principal Overcome By Pepper Spray At School [NBC New York]
Students And Principal Are Pepper-Sprayed At Bronx High School [NYT]
Earlier: What You Should Know About Pepper Spray, The 'Food Product' That Can Kill You
Image via hd connelly/Shutterstock.com