During a Television Critics Association panel on Thursday, a TLC executive spoke publicly about the network's inside reaction to the child molestation and adultery scandals that brought down their popular TV show, 19 Kids and Counting.
"We have had our challenges," stated Nancy Daniels, TLC's executive vice president and general manager. "As soon as we found out about [Josh Duggar], we did work with the family."
In May of 2015, In Touch unearthed a 2006 police report investigating Josh Duggar "for multiple sex offenses — including forcible fondling — against five minors." Two of the minors were his sisters. He admitted to the crimes in a statement to People. TLC canceled 19 Kids and Counting two months later.
During her opening remarks at the TCAs, Daniels made it clear that the network only operated with the best intentions for the family in mind and that TLC's main goal was pointing the Duggars on the path toward healing:
"These are people who had something happening in their lives a long time ago. We took the show off the air and immediately connected with two well-respected agencies to figure out the appropriate response. And one of those responses was the documentary to put the word out about a situation that doesn't really get talked about."
G/O Media may get a commission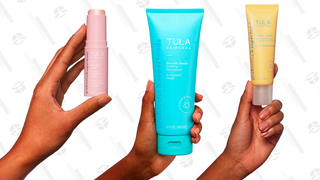 The documentary Daniels is referring to is Breaking the Silence, an hour-long special on sexual abuse that did not involve or mention Josh Duggar in any way. Later they produced a three-part series about Jill and Jessa Duggar called Jill & Jessa: Counting On.
"We are still considering doing [Duggar specials] but haven't made a decision yet," Daniels said on the panel, further indicating that all TLC cares about is the good of the family and that they are definitely NOT scrambling to reassemble the shards of the damaging Quiverfull cash cow that was once the most successful show on the network.

---
Contact the author at madeleine@jezebel.com.