WELCOME TO THE TERRORDOME! Tonight we'll be liveblogging every painstaking performance, every Miley tongue-wag, every moment Taylor Swift debuts her new video which was shot on an African safari! (TRUE!) It's what you spent your summer looking forward to: the MTV VMAs, baby!
8:27 PM: "Hey! Sway's still alive!" -Madeleine Davies, with very pleasant surprise.
8:22 PM: MTV and everyone else care so little about the actual video music awards that they already awarded the Best Rock Video award to Fall Out Boy and the show hasn't even started yet. Or maybe they just don't care that much about rock, or Fall Out Boy.
G/O Media may get a commission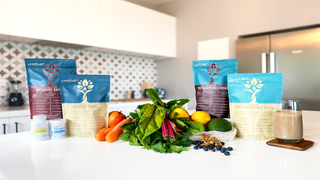 Also, Awkwafina and her fellow Girl Code hosts are having an exciting kaffeeklatsch whose enthusiasm only slightly dwarfs the one we're having at the Jezebel blog HQ. Just slightly.
8:08 PM: Already feeling strong feelings about the ensembles. Amber Rose and Blacc Chyna are giving us DIY Slutwalk couture (revolution grrrl style now), while Miley Cyrus is setting America back with those faux dreads. Miley. Come on now.
8:05 PM: This band is called Walk the Moon. Porque.
8:03 PM: OH SHIT! Kate Dries, who is sitting on my couch right now, squealed because one of the evening's co-hosts is rapper, author, actor, and Jezebel contributor Awkwafina!
8 PM: I thought it started now? But Sway says it's just an "indoor red carpet experience" and some pop-crunch band with a "Streets Have No Name" fetish is getting its big break.
---
Contact the author at julianne@jezebel.com.