Tig Notaro's show One Mississippi is gearing up for a second season release in September, which means she's talking about her creative work and the shadow one man casts over it.
Louis C.K. is listed as an executive producer on Tig Notaro's series, which is based on her own experience as a cancer patient and the sudden loss of her mother. The relationship between Notaro and C.K. is strained: she seems to believe he stole at least one of her ideas for an SNL sketch, and they haven't spoken in some time. In an interview with the Daily Beast's Matt Wilstein, Notaro expresses her frustration that C.K. is connected to her work though she claims he has nothing to do with it:
"He's never been involved," she clarifies. When I tell her that most people who watch the show probably assume he plays some role since he's listed as an executive producer, she says, "I know they do."

"It's frustrating, because he has nothing to do with the show," Notaro adds. And that frustration is apparent in her voice. "But I don't waste my time on him or what anyone thinks. His name is on it. But we are writing the show, the writers' room. We're sitting in editing. We're acting. We're on set. We're doing press. And everyone that's directly involved in the show works very hard. They are decent, talented human beings. And I feel lucky to be surrounded by them."

"But yeah, he has nothing to do with the show," Notaro repeats for the third time, without using C.K.'s name.
The alleged sketch theft is only one aspect of Notaro's history with C.K. Though she was already a well-known stand up, C.K. pushed Notaro's work further into the spotlight in 2012, when he tweeted about her special addressing her recent cancer diagnosis.
In the interview, Notaro says that shortly before production on One Mississippi began, she had an "incident" with C.K. that she didn't get into specifics about, and they haven't talked since. The Daily Beast discussion then turns to the accusations that C.K. is a habitual harasser of women, allegations which were covered extensively at Gawker. In the second season of One Mississippi, a major plot point is that a woman is forced to watch a man masturbate in the workplace, a story which mirrors the allegations about C.K's sexual misconduct.
G/O Media may get a commission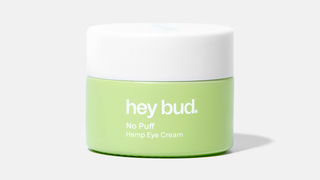 15% off
Hey Bud - No Puff Hemp Eye Cream
Wilstein asks Notaro about those rumors, and before answering, she questions whether or not C.K has ever publicly acknowledged them. Wilstein mentions an interview C.K. did with Vulture, in which he more or less dismisses the rumors. Notaro appears to think that this is a mistake on C.K's part:
"I think it's important to take care of that, to handle that, because it's serious to be assaulted," Notaro says in response. "It's serious to be harassed. It's serious, it's serious, it's serious."

"And that's what we want to do with this show," she continues. "We of course want to create comedy, but we also really, really feel like we have the opportunity to do something with One Mississippi, because it does not stop. And, you know, I walk around doing shows at comedy clubs and you just hear from people left and right of what some big-shot comedian or person has done. People just excuse it."
It's Stephanie Allynne, Notaro's real-life wife, whose character unwillingly watches her co-worker masturbate in the One Mississippi episode. In the same interview, Allynne says she's had similar things happen to her and didn't even perceive it as assault because those kinds of violations are so common, and Notaro adds that she has as well:
"I would just go, ugh, this guy, what a weirdo and move on. When you start to see those people rise in power and go to such extremes, you go, well if I allow this, what am I saying OK to?"

"It's an ongoing issue and in the writers' room we were very open about the different levels of harassment or assault that we've witnessed or experienced," Notaro adds. "I think it's despicable what people in power, or any people, when they do this."

"People don't believe that their idol or their friend can be…" she adds, seemingly unwilling to finish the sentence. "Yeah, they don't believe it."
You can read the entire interview here.