Tiffany Trump, the #Resistance's only hope, posted a selfie with Noami Biden to her Instagram story collection this weekend. Naomi Biden is, of course, former Vice President Joe Biden's granddaughter, and I can only assume the photoshoot was yet another clue in a long list that suggest Tiff is the true cornerstone in the effort to unravel the presidential administration of the screaming burnt sienna-faced toddler that sired her. Or she just wanted to hang out and get drunk in the Hamptons. Either one!
People magazine reported that the photo, which was taken at a party at the Surf Lodge in Montauk, was decorated with an emoji of intertwined pink and purple hearts. Pink, as you know, is a watered down version of red, the Republican signature color. And purple is a mixture of red and blue, the latter of which is the color representing the Democratic party. Hearts, obviously, suggest "love." WHAT DOES THIS ALL MEAN???
As People points out, Tiffany Trump and Naomi Biden both went to the University of Pennsylvania and graduated in the same class, which meant they had four years to plot Tiffany's slow infiltration and eventual destruction of the Trump administration. Or, they just happen to be friends.
Anything is possible, though considering Tiffany's been dropping hints re: her paternal subversiveness—liking anti-Republican protest signs on Instagram, rebuffing Trump's hugs at national events, registering to vote in two states to call attention to GOP voter fraud, going to school to study something her father appears to truly hate—it wouldn't be too outlandish to think this is is all an attempt to seek revenge for being the forgotten daughter. We still don't know who sent the New York Times Trump's 1995 tax returns, after all.
G/O Media may get a commission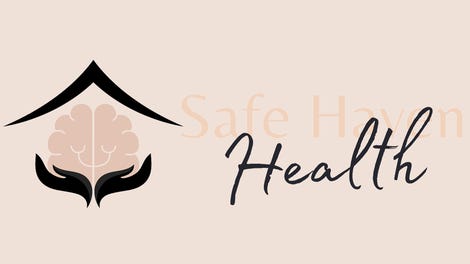 Addiction counseling
Safe Haven Health
Then again, I saw Hereditary over the weekend and the smoke detector in my apartment's hallway has been beeping since Thursday, and my brain is slowly unraveling, so. Chatter amongst yourselves.