After basking in recent somewhat-successful releases from Rihanna and Kanye West, kinda, Tidal is still not catching any breaks. Yesh Music (yes, Yesh) has filed a $5 million lawsuit against the artist-owned streaming service, claiming failure to pay royalties.
In a lawsuit reportedly filed over the weekend, Yesh Music and John Emanuele​ (a member of The American Dollar) accuse Tidal of stiffing them on royalty payments.
The complaint (which is available online) reads:
Plaintiff EMANUELE has not received an NOI or been paid royalties from either the WiMP or TIDAL streaming services.

Plaintiff YESH has not received mechanical royalties from the WiMP streaming service, and only reduced royalties from the TIDAL streaming service.
Ironically, when Defendant CARTER purchased the TIDAL Music Service in 2015, it claimed it would be the first streaming service to pay the artists. Different owner, same game.
Different owner, same game. The suit also alleges that Tidal is purposefully being stingy with money:
Defendants made a calculated business decision to avoid the cost of complying with the law. Instead, Defendants entered into blanket licenses that cover most of the songs in their library, but ignored the 35% made up of independent artists, like Plaintiffs and the Putative Class.

Defendants failed to calculate the correct revenue pool, stream rate, and owe Plaintiffs and the Putative Class all lost royalties.
G/O Media may get a commission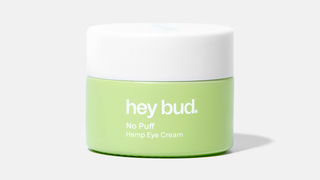 15% off
Hey Bud - No Puff Hemp Eye Cream
Representatives for Tidal released a statement denying the claims, stating that they had no prior knowledge of Yesh's complaint.
"TIDAL is up to date on all royalties for the rights to the music stated in Yesh Music, LLC and John Emanuele's claim and they are misinformed as to who, if anyone, owes royalty payments to them," according to Tidal, which adds:
As Yesh Music, LLC admits in their claim, TIDAL has the rights to the Master Recordings through its distributor Tunecore and have paid Tunecore in full for such exploitations. Their dispute appears to be over the mechanical licenses, which we are also up to date on payments via Harry Fox Agency our administrator of mechanical royalties.

The main compositions in question were release(d) by The American Dollar and their entire catalogue streamed fewer than 13,000 times on TIDAL and its predecessor over the past year. We have now removed all music associated with Yesh Music, LLC and John Emanuele from the service.
The statement ends with a sentence that amounts to "Keep Jay Z's name out of your mouth":
They especially should not be naming S Carter Enterprises, LLC, which has nothing to do with Tidal. This claim serves as nothing other than a perfect example of why America needs Tort reform.
Oh shoot, true, maybe. Tort reform.
---
Contact the author at clover@jezebel.com.
Image via Getty