On Tuesday, three current or former Chicago cops were indicted on charges of conspiring to cover up the fatal shooting of black teenager Laquan McDonald by a fellow officer nearly three years ago. The indictment reads that the cops attempted to, "conceal the true facts of the events surrounding the killing of Laquan McDonald," according to the Washington Post.

The indictment alleges that the three officers—Detective David March, Joseph Walsh, and Thomas Gaffney—knowingly filed false reports in the hours and days immediately following the shooting, in an attempt to forestall the possibility of a criminal investigation. The officers have each been given a conspiracy charge and an official misconduct charge, which carry sentences of up to five years, according to NBC News. The indictment also suggests that even more officers—"others known and unknown"—were involved in the alleged cover-up.
Patricia Brown Holmes, the special prosecutor who announced the indictment, said in a statement: "The indictment makes clear that these defendants did more than merely obey an unofficial 'code of silence,' rather it alleges that they lied about what occurred to prevent independent criminal investigators from learning the truth."
More than a year after McDonald was killed in October 2014, authorities released video footage of Officer Jason Van Dyke firing 16 rounds at the teenager as he was walking away. The police union had previously claimed that 17-year-old McDonald was walking towards the officers and brandishing a knife when Van Dyke shot him to death. The same day the video was publicized, Van Dyke was charged with murder. The video also resulted in Chicago Mayor Rahm Emanuel firing the police superintendent, Garry McCarthy.
G/O Media may get a commission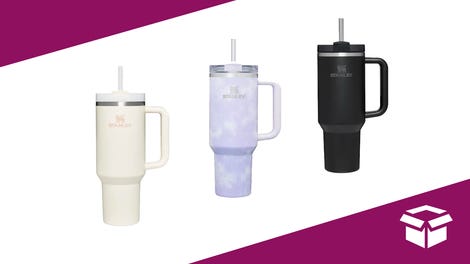 Up to 45% off
Stanley Cup Sale
In December 2015, the Justice Department opened a wide-ranging investigation into the Chicago Police Department's conduct to determine whether it, "engaged in a pattern or practice of violation of the Constitutional or federal law." Then, in April, Attorney General Jeff Sessions, announced that all so-called "consent decrees" between the Justice Dpartment's civil rights division and local law enforcement will be subject to review by his tow top deputies, making it unclear whether any of them will be left intact. Civil rights advocates pointed out at the time that the memo could endanger the pending reform agreement between the Justice Department and the CPD that was supposed to be the crowning achievement of the recent investigation.