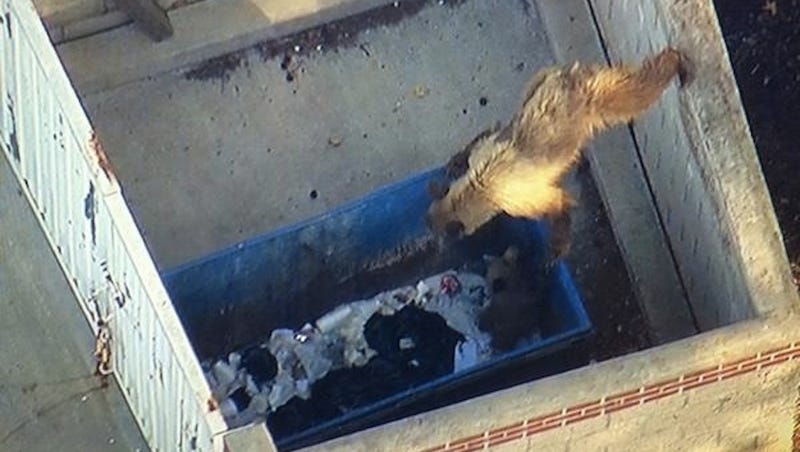 There is a mama and baby bear running amok in Pasadena. The trouble started when her cub hopped in a trash can while probably rummaging for snacks and got stuck. Now there's a live feed of bear shenanigans on local Southern California news. Hard news, people.
According to NBC Los Angeles, the baby bear eventually found it's way out of the trash bin with mama's help but now the two have to maneuver their way back to the woods, which is not a small undertaking. Yogi didn't have this much paparazzi attention.
They are currently on somebody's patio. Get them back to Jellystone!
Image via screengrab.