Women of the United Kingdom head to the polls for today's special election on a particularly fitting anniversary. It's been 104 years to the day since Emily Wilding Davison died for the cause of women's suffrage, trampled to death in the middle of a high-profile horse race, in front of the King and Queen themselves.
The Telegraph notes the anniversary. Davison had been a dedicated activist for years:
Wilding was known for the extreme lengths she went to in her fight for women's rights. She was arrested on nine different occasions, often protesting by means of hunger strike, and was brutally force-fed 49 times while in prison.In 1909, Davison was sentenced to a month of hard labour in Strangeways in Manchester after throwing stones at a carriage transporting then-chancellor David Lloyd George.
And on Derby Day at Epsom, in 1913, she stepped out onto the track in the middle of a race and was run down. It's never been exactly clear what happened. Davison has sometimes been painted as a deliberate martyr, but a 2014 investigation of film from the incident, reported by the Guardian, suggests that she was may have been trying to attach a flag promoting her cause to the bridle of the horse that killed her.
G/O Media may get a commission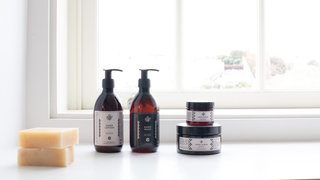 Exfoliate and Hydrate
The Handmade Soap Company
But even if it was for a big splashy stunt in front of the monarch and his wife rather than purposeful self-sacrifice, women's suffrage was the reason she was on the track in the first place. And her compatriots threw a huge funeral that reflected that fact. A digital exhibit organized by the London School of Economics for the hundredth anniversary of her death, in 2013, explains:
The funeral procession across London with Emily's coffin on Saturday 14th June was a well-organized spectacle with five thousand suffragettes dressed in white with black armbands and carrying lilies. The rather austere photograph of Emily on the cover of the service order is taken from her degree portrait and the tone is one of martyrdom for the cause.
In 1918, women over the age of 30 who either owned property or had a property-owning husband were granted the vote; in 1928, it was extended to all women over 21.