Welcome to Midweek Madness, where we go to the counter with our magazines, get asked if we need a bag, say no, and hear the cashier laugh in response. "I know you don't need a bag," he says. "You're the guy who never needs a bag!"
This week, Stedman isn't marrying Oprah, Kate and Pippa are 100% not pregnant, and Miley is 1,300,423% not pregnant.
And we're off to the races.
---
Star
Let's start with this hysterical lie. When I revealed this cover to Jezebel's Managing Editor/celebrity expert Kate Dries, she scoffed and said, "Slow week for gossip, huh?"

Picture it: Star's editorial staff is freaking out after scrapping a cover story last minute for various legal reasons. "WE NEED A STORY IN SEVEN MINUTES," one of them screams to the mass of heads shivering over their keyboards. After three minutes of deafening key-smashes, a lowly writer screams, "DONE." Ms. Star checks her email and reads: OPRAH & STEDMAN / DREAM WEDDING! CELEBRATING 30 YEARS OF LOVE.

G/O Media may get a commission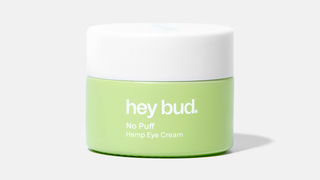 15% off
Hey Bud - No Puff Hemp Eye Cream
"Lukas," she screams. "YOU'RE FUCKING FIRED. GET THE FUCK OUT." He starts crying, puts his chipped AMERICAN MEDIA INC. mug into a box, and shuffles through the labyrinth of cubicles and disappears behind the elevator. The piece leads the issue anyway.

What we've got here is a lot of traditionalist heterosexual nonsense masquerading as sweet news. They've been together for 30 years? They MUST get married! Men and women must get married for them to fully express their love. Listen up, Star. If any couple on this overheated pebble of a planet are in actual love, it's Oprah and Stedman. Leave them (and Gayle) alone.
And Also:
Taylor Swift probably got breast implants.
So did Kylie.
Andrew Garfield and Emma Stone might be back together.
Chloe Grace Moretz and Brooklyn Beckham might be broken up.
There's a weird pic of Matthew McConaughey and Camila Alves kissing. Her eyes are closed. His are open. I'm scared.
"Friends fear J.Lo will NEVER find true love."
(No they don't.)
---
OK!
This story's headline is "KATE + PIPPA / BABIES ON THE WAY!" Headline? More like headlie!! Get it?! I made that up just now. But let's move on from my brilliant puns. Both Duchess Kate and her stinky, non-royal peasant of a sister Pippa are both pregnant at the same time. The lovely Kate will be having a beautiful baby boy, while Pippa will be expelling the kind of common gutter baby folks like you and I are more familiar with from her upside-down hellhole of a uterus.
Pippa and her fiancé James Matthews aren't yet married, but an inside source is sure to note that they're "totally in love, and...were going to get engaged whether she was pregnant or not." Nice to know! I would have been very offended by the heathens' premarital fuckathons otherwise.

The smoking gun that proves this story is in the final paragraph. "The Queen is rumored to be hosting" a "lavish joint shower" for the two of them. No no no. I hate to break it to you, but the Queen will be doing no such thing. She has more important things to do, like go for a drive around the palace or scold her corgis.
And Also:
Courteney Cox is "Hollywood's next monster manager," and is being a "stage mom" to her daughter Coco Arquette.
(Forgot her daughter's name is Coco Arquette!)
Minka Kelly might be the next Bachelorette. (lol)
Orlando Bloom is giving Katy Perry acting lessons. (lol)
Tom Cruise is trying to convert Margot Robbie to Scientology. (lol)
Julia Roberts is "deepening her bond" with Owen Wilson because of her strained marriage with whatshisname.
Joshua Jackson is having a "secret affair" with his Affair co-star, Ruth Wilson.
---
Life & Style
Oh good! More fake pregnancies. This one's about Miley Cyrus, whom you may or may not have forgotten about. Remember how Nicki asked her "What's good?" on live television and sort of Star Trek-beamed her into obscurity? Well she's finally reassociated her very cool and hip atoms and sources are saying she's both "PREGNANT!" and "SECRETLY MARRIED."

She and The Hemsworth I Refer To As "Lesser" Whom Many Of You Refer To As "Better" tied the knot "in front of a small group of family and friends at their Malibu home" earlier this year. They "had food from a local Greek eatery and cupcakes from Sprinkles." (I assume this is either a fancy cupcake bakery or Miley Cyrus's alien friend who happens to make cupcakes named Sprinkles.)
Said a source, "[Miley] is bored of the party-girl lifestyle and feels ready to settle down and have this baby." Her mother, Tish, will move in "for the first month after she gives birth to show her the ropes." Knowing that family, I'm expecting actual ropes.
And Also:
JoJo "kicked Jordan out" of their "newly renovated two-bedroom, two-bathroom home in Dallas."
Sophie Turner is dating Ansel. Let's call them Sansel.
SJP did some gardening.
Taylor Swift is "a mean girl" who has "angrily confronted" her friends.
Casper Smart won't move out of J.Lo's house.
---
Appendix: