Welcome back to Midweek Madness, in which Tanisha Love Ramirez does us the honor of hitting the newsstand and buying the hot-off-the-presses issues of In Touch, Star, Ok!, Life & Style and Star. We're on a mission to find actual "news" in the tabloids, though we seldom succeed. For instance: This week, Kim Kardashian's got fat armpits; Cameron Diaz is lumpy; and Miley Cyrus's fiancé Liam Hemsworth is having sex with January Jones. Ready?
---
Ok!
"Why She's Risking $150 Million for Love"
Jennifer Aniston is choosing love over money and "people are just going to have to deal with it!" According to a pal, Jen is so happy in her relationship filled with "equality, generosity, integrity, spirit, kindness...and awesomeness" that she's declined Justin's offer to sign a prenup. Jen's friends think she's cray-cray, but Jen thinks it's romantical. We think it's all quite boring. Also, baby bump update: Cells are apparently multiplying inside of Jen's uterus and we know this because friends of friends saw Jen reading baby blogs. So, you know it's legit. Moving on to a confirmed growing fetus: Wills and Kate have apparently chosen a royal name for the royal bun in the royal oven: Alexandra. Though the royal breeders have yet to confirm the name — let alone the sex of the baby — we suspect that the world will experience an influx of baby Alexandras in the next few years. Move over Bellas of the world. In a piece about Farrah Abraham moving out of her mother's home, the mag calls the former Teen Mom "ambitious." So, that's news. In case you were wondering, JLo's booty is back! We weren't aware that it had gone anywhere, but apparently it's back and a good five pounds heavier. Finally: Mayim Bialik aka Blossom has a hairless cat (Fig 1). Whoa.
G/O Media may get a commission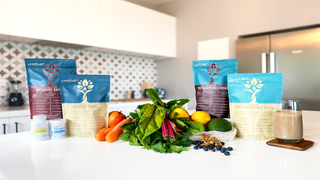 Grade: F (hair on head yanked out in clumps)
---
Life & Style
"Virgin No More!"
Rumor has it that famously celibate Bachelor Sean Lowe slept with his fiance Catherine Giudici the night he proposed, and now he's hooked on the nookie. Catherine fears that he's gyrating pelvises with his DWTS partner Peta Murgatroyd outside of the competition. Making matters — and perhaps the world — worse, the two dance partners have a special dance move that they've named after themselves, "The Murgalo" (Fig 2). Next, the mag enlists the help of mental health experts to diagnose Amanda Bynes' sad downward spiral. Though none of the parties speculating actually know Amanda, they suggest that she's having a stress-induced mental break, suffering from a serious case of the jellies when it comes to her Easy-A costar Emma Stone and is exhibiting signs of Childstaritis. So helpful. Kanye has been anything but helpful to his pregnant girlfriend, Kim Kardashian. Kim has only been spotted with her baby daddy a measely 30 days out of the six months since he put a sperm in it. Kim feels absolutely abandoned by Kanye and "Queen of Fucking Everything" Kris Jenner has had enough. Kris allegedly called on Kanye to come back from Paris and help Kim pick out rugs and wallpaper for their new home, or something like that. Though Kanye has returned, Kim's sisters, Khole and Kourtney, have stepped back, allegedly annoyed with Kim's complaints about her pregnancy. Join the klub. The rest of the mag is dedicated to bowing at the alter of the beach bods — how to get one, how to dress one and whose to covet. Bummer.
Grade: D- (eyelashes pulled out one by one)
---
In Touch
"I'll Never Be Sexy Again"
Kim Kardashian is growing a new person in her famous body and though it should be the most beautiful time of her life, HER ARMPITS ARE BEING CALLED OUT AS FAT ON A NATIONAL MAGAZINE COVER. They actually zeroed in on a pregnant woman's pits. WTF. Kim has been posting old pics of her pre-pregnancy bod, reminiscing over the fun times she and her beloved body had, and admitting that she's jealous of her teenage sister (Fig. 3) "This is the opposite of how she thought pregnancy would be. She thought she'd be the most stylish, sexy pregnant woman ever. Kanye would dress her and people would talk about her maternity style as trendsetting." But that dream hasn't come true. Instead, Kim is devastated that her fans have abandoned her, the media has picked her apart and Kanye has hardly been around to dress — or undress — her. Determined to get her body back, Kim has enlisted the help of an army of trainers, including Gunnar Peterson, to help her lose the baby weight while the baby is still baking inside of her. Much like last week, friends and insiders suggest that Kim has prioritized her vainity over maternity, and is so over creating life or whatever. Moving on. Ryan Lochte is looking for love! The shirtless boy wonder says he's looking for a girl who can "have a conversation"and match his free spirit. Jeah, jeah, jeah, but what makes this swimmer a good catch? According to Ryan, he's a prize to be won because, "I'm financially stable." We've got a winner! Also in this week's issue: Rachel McAdams had brunch with Bradley Cooper, making your stupid Sunday Funday mimosa and eggs brunch pale by comparison and Eva Longoria took something from the now-canceled Ready for Love set: a contestant named Ernesto Arguello.
Grade: D (eyebrows shaved with dull razor)
---
Star
"Best & Worst Beach Bodies"
If you want to know how it feels to page through this issue just go find a fork and then jab yourself in the retina, because this shit is painful. Beyoncé, Miley, Jessica Alba, Gretchen Rossi are among the "hottest beach bodies," fine, whatever. But the two-page spread of "Belly Flops" is straight up cruel. (Fig. 4) Even though we expect snide misogyny and bodyshaming, it still comes as a shock to read things like Anjelica Huston "could stand to do a few crunches." Fuck you, may you be clubbed about the head with her Oscar. And pointing out Kelly Bensimon's tummy wrinkles? Really? REALLY? Calling Cameron Diaz lumpy? SERIOUSLY? It's unbelievable. Bodysnarking is not okay, and if we're ever going to solve the problem of men being seen as whole human beings and women being seen as a a bunch of parts, we've got to cut this shit out. If you are alive on this planet, you should be able to sun yourself without disparaging comment. We would never say That salamander is too fat to be lying on that rock or That groundhog needs to do some crunches — why do we treat women this way? FUCK. Moving on. Also inside: Gwyneth Paltrow is livid that her longtime trainer Tracy Anderson is working with Kim Kardashian now. All-natural GP hates when people get too much plastic surgery, and thinks Kim and Tracy are falling into that category. Liam Hemsworth is secretly dating January Jones, and that's the real reason he and Miley won't get married. After a "dalliance" in with January in, um, January, Liam and JJ have a "full-blown relationship" that involves him hanging out at her house with a bottle of wine and them hooking up.They don't go out because it's a secret, remember, but Liam wants to see where things go. Meanwhile, Miley is "in denial." Although she seems to be busy twerking and smoking blunts, so she should be fine? Kim Kardashian is "divorced and distraught." Kanye is the kind of guy who yearns for a certain woman and then, when he finally gets her, he's over it. So he's been in Paris most of the time Kim's been knocked up, and "his cold attitude toward her over the last few months has destroyed her." Kim called Kanye with a threat: She'll list the baby's last name on the birth certificate as Kardashian unless KDubs makes more of an effort to see her. Yeezy was all OH SHIT ANYTHING BUT THAT and flew to NYC the next day. Finally, Heather Ryan, the former manager of Toddlers &Tiaras star Eden Wood, has written a book called Unleashing a Momster, all about what a horrible person Eden's mother Mickie is. At age six, Eden's diet consisted of sugar, nonstop Red Bull and espresso; "her teeth were rotting out of her head." Mickie would make Eden practice for eight hours straight, and then Eden would be so tired she could hardly stand, and Mickie would yell, "You're just like your father — he's a loser!" This might be bad blood between mom and manager but yeesh, looking forward to the E! True Hollywood Story in about fifteen years.
Grade: D (fingernails pulled out)
---
Us
"Stabbed In The Back"
This cover story is a rehash of Brian Stelter's New York Times article about the goings-on behind-the-scenes at Today — as well as his new book Top Of The Morning. But apparently NBC is "freaking out" about having its dirty laundry out there flapping in the wind and the whole Operation Bambi thing just looks embarrassing. Stelter tells the mag: "Ann believed the Today show was a family… And she realized the whole family was divorcing her." Remember Ann's teary last day? Did you notice how no one made a montage of memorable moments for her, as is the usual? Ouch. Anyway. Ann, who has 2 years left on her NBC contract, is a "real journalist" who just wants to work again, but is "having the last laugh" now that the truth has come out. And, according to a source: "Ann says she'll never speak to Matt again." Also inside: Miley and Liam's wedding is off. "They're never getting married," a "pal" claims. You know how you can be alone in a crowd? Well Kim Kardashian is having a "lonely pregnancy" and cries all the time. Although:The first time the baby kicked, Kanye was there, and Kim told him, "The baby waited for you!" Finally: Johnny Depp did pretty much the most romantic thing ever for Amber Heard: He had a bar built on his Bahamas property that looks just like the one in the Rum Diary, the movie on which they met. Even though it literally hurts the softshell cockles of our gin-soaked heart to think of him abandoning his wife and kids, Johnny and Amber and are "so in love." Wino forever.
Grade: B- (lip wax)
---
Addendum
Fig. 1, from Ok!
Fig. 2, from Life & Style
Fig. 3, from In Touch
Fig. 4, from Star