Welcome back to Midweek Madness, in which we lose ourselves in the Dionysian revelry contained within Star, Us Weekly, OK!, Life & Style and InTouch. This week: Mariah Carey constantly drinks white wine out of a ginger ale can; Harry Styles is being used as a pawn in the Katy Perry/Taylor Swift bloodfeud; and Charlize Theron is still mean to people at SoulCycle.
---
inTouch
LEAH LOSES HER GIRLS
I have never seen an episode of Teen Mom except for one time when was in the hospital with my friend who had broken her ankle and it was playing on the TV there, so I have little understanding of what this means — but Leah and Corey are in currently a custody battle over their twin daughters, Aliannah and Aleeah. Corey's lawyer is named Rusty Webb, meaning that he should have a reality show of his own. Corey and Rusty are going to argue in court that Leah's prescription drug use makes her an unfit mother. I hope everything turns out ok!! In other news, Gwyneth Paltrow had a "meltdown" at her birthday dinner because she's upset that Chris Martin is dating Jennifer Lawrence. Like Athena from Zeus's head, a fully-formed infographic comparing the two women has sprung into being (Fig. 1). It notes that Gwyneth Paltrow does not eat hot dogs, whereas Jennifer Lawrence loves hot dogs. Also, GOOP is "frequently voted the most hated celebrity," whereas J-Law is "America's klutzy, cool sweetheart." A lot of effort could have been saved by just printing "GWYNETH PALTROW: NOT CHILL" in huge letters. Elsewhere in the magazine, Miranda Lambert and Blake Shelton are living separate lives. The magazine says that, while on tour, the couple "have been like two ships passing in the night — literally: Their tour buses sometimes drive by each other, heading in opposite directions on the same highway." Ok, not to nitpick, but that is not literally. Close! But not quite. Elsewhere in the magazine, Nick Cannon cheated on Mariah Carey with Amber Rose, which is something both have publicly denied, but what's the fun in that. They're still together now, legend has it, "cozying up" all over L.A. restaurants in a bold provocation of Mariah's Wrath. Next: an intrepid reporter dared venture into the belly of the beast in order to obtain an exclusive interview with Brody Jenner: from this very important scoop, obtained during a Brody Jenner DJ set in Atlantic City, we learn that Bruce Jenner is doing well in the aftermath of his divorce from Kris Jenner. Pulitzers for everyone. And, finally, an update on the most important tabloid story of the year ("Charlize Theron is mean at Soulcycle"): Charlize changed SoulCycle studios but kept her bad attitude. According to a source, "She always arrives late to class with a scowl on her face and has the nerve to ask people who are already settled on their bikes to switch." This article is titled "CHARLIZE IS A SPIN MONSTER." (Brody Jenner, if you were looking for DJ name suggestions, please keep in mind that Spin Monster is open.)
G/O Media may get a commission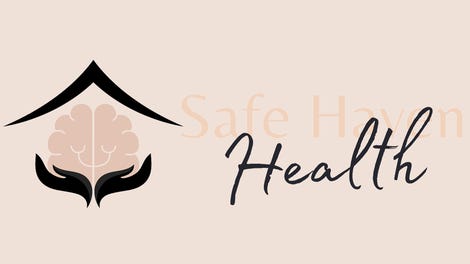 Addiction counseling
Safe Haven Health
GRADE: F (getting a pinup-style tattoo of Kevin Jonas on your genitals)
---
Star
$225 MILLION DIVORCE
Star has published an entire article about Julia Roberts' looming divorce from her husband, a man named Danny, based on a single photograph in which they are not smiling enough. "Some have suggested that the couple were merely caught off guard when the photo was snapped,"says Star. Sounds like a good explanation!! Let's not bother with all the made-up stuff about their crumbling marriage and enjoy our fleeting youth while we still can. Moving on: Brad Pitt and Angelina Jolie didn't attend George Clooney's wedding because "they didn't want to be part of the circus," which is kind of a flimsy excuse for not going to your best friend's wedding, but I guess every day is a catered feast flanked by old-timey water taxis when you're rich and famous, so who am I to judge. Elsewhere in the magazine, a former member of Mariah Carey's entourage "shares her darkest — and strangest — secrets." To me, it just sounds like a list of very practical lifehacks. For instance: "She drinks white wine out of a ginger ale can. She sips it through a straw, so it looks like she's just drinking ginger ale. [Her] assistants have to carry backpacks filled with wine so that if Mariah's can ever needs a refill, they can go to a nearby bathroom and fill it up for her." Also: "When she had people over, she'd have people on her staff follow her with a portable speaker, playing music — so she could make an entrance with a theme song." All of this is practical and good. Finally, Katy Perry and Taylor Swift's blood feud continues apace. Katy Perry went on a date with Harry Styles and ruffled his illustrious hair, but not for sexual reasons but rather for revenge. Taylor reportedly "thinks Katy orchestrated this whole thing just to mess with her" and also "calls her 'the evil one.'" But that might just be her Illuminati nickname, you know.
GRADE: C (sobbing while describing the plot of Hidalgo to a stranger)
---
Life & Style
HOLLYWOOD DIVORCE LAWYERS TELL ALL
Hollywood divorce lawyers tell all!!! It's pretty boring (Katie Holmes gets $400,000 in child support because Baby Suri is a high maintenance baby! Kate Gosselin got all of the furniture! Marc Anthony still pays for J. Lo's private jet!) with one moment of pure pathos: on the subject of the Kim Kardashian/Kris Humphries divorce, we learn that "All Kris was left with was a vase from his family and a Bible." :( Moving on, Gwyneth Paltrow is seriously so mad about Jennifer Lawrence, which, ok, we heard, but here is a fun little tidbit: "Chris is so enthralled with Jennifer that he's written three news songs for her on the piano." Cannot WAIT to hear the gentle tinkling of piano keys beneath heartfelt wailing about celestial bodies. Next: Kate Middleton "can't stop losing weight" during her pregnancy, which is endlessly worrying to Life & Style's resident Department of Concern Trolls. Kate should go to a hospital, they say, because I guess being in a goddamn palace isn't good enough for them. Whatever. Finally, Kris Jenner, unable to bathe in the blood of maidens as she would like to, has to settle for wearing her daughters' clothing with surprising frequency. "She knows they get attention for their style and wants the same attention," says a source. Without the appropriate amount of attention, as we all know, she will revert to her demon form and slither back into the sea and then who will make the Kardashians do hijinks on TV for us? No one. We'll be doomed as a civilization.
GRADE: F (mistaking your friend for a lion cub and ripping him to shreds in the heat of the moment)
---
OK!
PREGNANT WITH LAMAR'S BABY
Stop me if you've heard this one before: Khloe Kardashian... is pregnant... with Lamar Odom's baby. How do we know? Uhhhh, one time she wore a sweatshirt? She's been Instagramming flowers a lot, and there's no way we can prove they aren't from Lamar? They could be hanging out, how are we supposed to know what those two get up to? Q.E.D. BABY ON BOARD. CONGRATS TO EVERYONE. In other news, Kendra Wilkinson has finally gotten her body back. At long last. She used to be heavier, says OK!, indicating a photo of her while she was pregnant. Now she is not pregnant. Her weight loss secrets include dieting and exercising and giving birth to an infant. Moving on: Demi Moore is very sad about Ashton Kutcher and Mila Kunis' baby. She refers to its birth as "doomsday," which is not so nice of her. But she tried to be a bigger person and send Mila Kunis a congratulatory email, which went unresponded to. Stars: they are just like us!!! They ignore each other's emails and then get upset about it! Elsewhere in the mag, it is rumored that Kanye is mad about Kim's hacked nude photos because they are not "on brand." Not sure why that would be the number one concern here; maybe she used one of those apps to add extremely blasphemous text such as "LEATHER TIGHTS AREN'T EVEN THAT COOL" and "MEN SHOULD NOT WEAR SCARVES."
GRADE: F (scary orgy, do not want to talk about it, there were a lot of masks involved)
---
Us Weekly
ESCAPE FROM HELL
Modern Family's Sarah Hyland has obtained a temporary restraining order against her abusive ex-boyfriend, Matthew Prokop. Her account of his abuse is pretty horrifying: he was allegedly physically and verbally abusive for the past four years of their five year relationship. In her 21-page petition for a restraining order, Hyland says that he recently shoved her against a car and choked her so hard she couldn't speak. Fucking awful. Fortunately, her cast mates helped her safely end things — Julie Bowen and Hyland's manager helped her end the relationship, and she's since moved out of the house she and Prokop shared. I'm really glad she's safe and supported. In much more frivolous news, the magazine provides breathless coverage of the Clooney-Alamuddin wedding (they had lobster risotto and tequila and Amal's dad wants them to procreate as soon as possible). North West enjoyed fashion week, despite not having entered the symbolic order yet. Kim is happy that Balenciaga was her first show. Same. Also, Kris Jenner is worried because Kendall and Kylie are "chasing hip-hop stars," which in and of itself is not that worrying, but Kendall is reportedly interested in Chris Brown, which is bad news. Finally, Bethenny Frankel is returning to Real Housewives, a sentence that means basically nothing to me (I lack both the attention span and the commitment to get into any of those series), but good for her? Maybe?
GRADE: F (pooping on the keg)
---
Addendum
Fig. 1, inTouch.