Welcome back to Midweek Madness, in which Intern Tanisha Love Ramirez and I hurt ourselves attempting to wring gossip from In Touch, Us, Ok!, Life & Style, and Star. This week, Katie Holmes is now calling Suri "Sara"; NeNe Leakes is calling Kim Z. a racist; and Mariah Carey is calling Bergdorf, because she needs more La Mer, STAT!
---
Ok!
"Jen's Sudden Wedding"
Jennifer Aniston and Justin Theroux's "secret" and "sudden wedding" is neither secret, sudden, nor actually happening. The mag's umpteenth cover story crying wedding wolf fails to provide proof of impending nuptials. But who cares about fake weddings when we can compare a distant ex-husband to a shiny and new fiancé? Justin is sooooo different from Brad Pitt because whereas Brad gave Jen a swirly engagement ring and vowed to compromise on the temperature of their home, Justin gave her an emerald-cut sparkler and promises to put a baby in her. (Fig. 1) Meanwhile, Katie Holmes was "caught kissing a new man" — except the smooch was with her Dead Accounts co-star, Josh Hamilton, and the kiss was in the script. Lies! Princessing ain't easy, ya'll: Duchess Kate has HAD it up to her shiny-locked head with living in a palace, surrounded by servants, courtiers and royals. Yuck! Middleton wants "the life of a commoner", complete with trips to the grocery store, date nights at sticky-floored movie theaters and going topless whenever she damn well pleases. Give Kate and her royal tatas freedom! And whilst you're selling your eggs and plasma to afford holiday gifts this year, Mila Kunis gets a $7,000 ruby facial, Angelina Jolie spreads $745 worth of fish eggs on her skin and Serena Williams pays $5,000 to soak in a tub of Evian water, daisies and her own filth. Oh, and Justin Timberlake likes to dunk his Oreos in milk for exactly 7 seconds. God help you if that cookie soaks for a single second longer.
Grade: F (equivalent to violently banging your head against desk ten times)
---
G/O Media may get a commission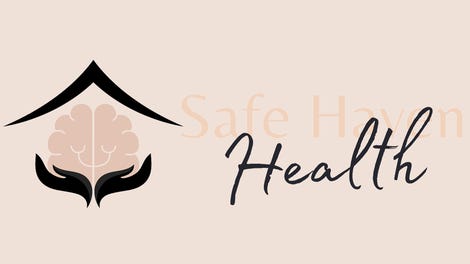 Addiction counseling
Safe Haven Health
Life & Style
"Baby News!"
Every celebrity couple and single woman in Hollywood is going to have a baby. Someday, at least. But for now, the mag will lead you to believe that because some of the stars featured in the cover story someday hope to mix egg and sperm, they're having babies right now. Miranda Lambert and Blake Shelton want babies one day, but they're too busy to make at the moment. Cameron Diaz happened to turn 40 the same year that her closest friends are spewing humans from their loins, so obvs. she is "ready to grow up" and have a baby. The Duchess of Criticism, Kate Middleton, thinks that Pippa's boyfriend, banker and hotel heir James Mathews, is not good enough for Pippa. Things between the two sisters have become so tense that Kate, gasp, failed to throw Pippa a private dinner party in celebration of her party-planning book. For shame! In other feuding siblings news, Kim Kardashian is totes jelly of her sisters because while she's gallivanting around the world playing dress-up with her music mogul boyfriend, her sisters are scoring new jobs, raising babies and dropping weight without her. In a story supposedly covering Jen Aniston's "vamp-over" the mag throws together out-of-context pics in an effort to create a space-filling story. Jen wears a sundress to a day-time event and becomes the "girl next door", she wears a leather dress to an evening awards ceremony and is suddenly sexy and cool. Also, watch as the mag suggests that Jen dresses for her boyfriends, as opposed to dressing for the occasions, such as shorts for a baseball game, a dress for an outing, cargo pants for errands, and a black winter jacket for a winter date. (Fig. 2) Moving on: Taylor Lautner may be eye-candy, but he's not cheap… The oft-shirtless werewolf requires two weeks advance notice and $20,000 for each topless scene he's in. Lastly, here's that Twilight yearbook you never asked for (Fig. 3)
Grade: D- (equivalent to jabbing a fork ten times into area of torso where your uterus is located)
---
In Touch
"$20 Million Fight"
You pay for a brand spankin' new $20 million fight and instead receive recycled news set in a Frenchy new locale. Kourtney Kardashian and her co-star in life, Scott Disick, have taken their bickering to France, this time fighting over Scott's desire to put a ring on it and Kourtney's desire for a prenup. The mag questions Scott's recent uber-romantic behavior towards Kourtney while the pair were in France, suggesting that he's trying to woo Kourt into dropping the prenup. In summation: We ain't callin' Scott a gold digger, but he ain't messin' with no broke sister. From prenups to breakups, the best thing to come out of the Selieber breakup is the description of Justin Bieber "working it" backstage at the Victoria's Secret Fashion Show on November 7th. Though the mag was referencing the Biebs' mad game wit da ladies, one can't help but envision Justin putting on his best Zoolander pout and strutting. In a spread exclaiming insincere horror at starlets' once-again "scary skinny" frames, the mag only proves that once-skinny-still-skinny stars look "healthier" when they wear clothing that cover up their chests. (Fig. 4) Offering some healthy body-image prospective, Kelly Clarkson shares that yeah, she's lost weight, but will probably gain back some "love pounds," and she and her boo are just fine with that. In a case of poor layout planning, the mag features a short story about Brooke Burke-Charvet's battle with thyroid cancer on the same page as a blurb about how Lauren Conrad loves ordering in and drinking champagne while she gets her hair did, and Duchess Kate Middleton wears the same dress twice. Ugh. What else? Katie Holmes has taken to calling Suri "Sara" to avoid unwanted attention while in public. Introducing Sara Cruise! No word yet on how Katie plans to tackle the fact that her daughter still LOOKS like Suri Cruise, the most recognizable seven-year-old in America. Finally, David Beckham takes Wednesday from hump day to hunk day. Thank you, sir. (Fig. 5)
Grade: D (equivalent to dragging a crisp 100 dollar bill across the skin between thumb and index finger, inflicting deep paper cut)
---
Us
"Dirty Secrets"
If you like RHOA, then you will like this issue, in which NeNe Leakes says: "Kim's a racist… I don't like people who talk like that." And Kim Zolciak says: "The reason I am not friends with [NeNe] is because she physically put her hands on me. She has an anger problem and is jealous." Me-ouch. In between the middle school hijinks, you'll learn that Kim's storyline is being phased out of the new season and NeNe is back together with Gregg. Moving on! Anna Paquin and Stephen Moyer have welcomed twins: a boy and a girl. The names have not been released, but we'll assume they are not Bill and Sookeh. Justin Bieber and Selena Gomez just broke up but he is "already texting other ladies constantly," which doesn't seem that scandalous for an 18-year-old rich kid? In sad sad sad news, the story about poor Ariel Winter from Modern Family is sad: She's only 14, and her mom, Chrystal Workman is "a nightmare," a source spills, adding that Workman has "screamed at her in front of the cast and crew" and tells Ariel she's fat and needs to lose weight. Did you hear that Workman was "sexualizing" Winter and wonder, what the fuck does that mean? Well here's what it means: It means that at the 2011 Emmys, the mom-approved dress Winter wore was big old cleavage-fest, despite the fact that Winter was 13 and wearing braces. Sigh. In other news, Marissa Jaret Winokur lost 60 pounds by eating better and working out with a trainer and using an app called My Fitness Pal. She says the first 20 pounds were supereasy but weightloss is "hard" and "I do get cranky." Finally, the most fun page in the issue is the one where you get to see what's in Janelle Monae's bag and learn that Zayn from Wand Erection has a crush on Rihanna. (Fig. 6)
Grade: C+ (equivalent to looking in the mirror and yell "you're racist" five times)
---
Star
"A Sister For Suri!"
Poor "lonely" Suri Cruise has imaginary friends, and, a psychiatrist who does not treat her says that means Suri needs a friend to talk to. Katie Holmes has decided to adopt a little sister for Suri, and instead of an orphan from Africa, Asia or Europe, Katie has decided to get a kid from New York. If you've always wanted to live the good life, now's your chance! Try and dress like a 2- or 3-year-old, and maybe Katie will whisk you away into the lap of luxury? Also inside: Taylor Swift is a day-trader, a hobby she picked up from her stockbroker dad, and she's making some serious cash selling high and buying low. Can't wait for her new single, "We Are Never Ever Ever Buying on Margin." Mariah Carey uses La Mer moisturizer as diaper cream. Sure, it costs $150 an ounce, but she gets a big jar for $1900 and slathers it all over her the asses of 18-month-old twins. Why not? Johnny Depp wants to spend the rest of his life with Amber Heard, but she's still seeing her ex-girlfriend, and a source says, "You get the feeling that he's much more into her than she's into him." Ow. The "last straw" for Selena Gomez was when she saw pictures of Justin Bieber chilling backstage with half-naked Victoria's Secret models. She's found other women's numbers on his cell before, and decided it was time to call it quits. The cover claims Scott Disick was "caught cheating in a hotel room," but inside, the story claims he was drinking with a bunch of ladies… and Wilmer Valderrama, in Wilmer's suite. "Cheers for Jessica, Fears for Ashlee" is about how the Simpson sisters are both losing weight but it's only cool that Jessica is doing it, since Ashlee has lost her appetite over her parents' divorce — and Ash is a recovering anorexic. There's an Ariel Winter story in here, and her mother, Chrisoula "Chrystal" Workman tells the mag: "There was absolutely no abuse that took place, and all of the allegations were false." And: "Ariel is upset that I was not happy with her inappropriate relationship with an 18-year-old boy, and that is what this deal is over." The boy in question is Disney star Cameron Lewis Palatas, who was 17 when he was dating Ariel, and they have now broken up, but Workman insists she walked in and found them in bed together in September. Messy family drama. As a palate cleanser, the mag offers this four-page Real Housewives Bikini Blowout! in which women are reduced to parts and rated "Best Boob Job" and "Booty Beauty." (Fig. 7) On the first spread, at least. The second spread is less kind: Kim Zolciak is called "brawny" like a football player; Kelly Bensimon is advised to "stop pumping iron and start chomping cookies" — always valuable health advice!; and Tamra Barney's caption reads: "Confidence is definitely sexy — but a dimpled tush and thighs? Not so much." You know what? FUCK YOU.
Grade: C (equivalent to getting anti-bacterial soap in your eye)
---
Addendum
Fig. 1, from Ok!
Fig. 2, from Life & Style
Fig. 3, from Life & Style
Fig. 4, from In Touch
Fig. 5, from In Touch
Fig. 6, from Us
Fig. 7, from Star