Welcome to Midweek Madness. Bobby Finger, your usual intrepid guide through the tabloids, is on vacation in Italy so I have to do it instead. (And I'm doing it a day late! This is already a mess.) In this week's 'bloids, Bobby has biked the walls around Lucca, made a nonsensical joke about the David ("I'll have what he's having!"), and failed to realize that ordering a cappuccino after 2 p.m. is an Italian faux pas. Andiamo, regazzi! We've got tabloids to cover!

---
US Weekly
Taylor Swift and Tom Hiddleston, recently "rompati" (that's Italian for "broken," BOB), are on the cover of US, which makes sense because, when you think of it, US is really the Taylor of tabloids—seemingly nice, but really just as shitty as everyone else! "Multiple sources confirm the 26-year-old Wyomissing, Pennsylvania, native has ended her 12-week whirlwind romance with actor Tom Hiddleston," states US in a sentence that's far wordier than it needs to be. To think, it was just weeks ago that Hiddleston "was contemplating buying a ring for the 10-time Grammy winner." Don't give up on Hiddleswift yet, though: Tom "has a history of laying it on the line for love—he once told a Russian website that he skipped a key audition to surprise his college girlfriend in Paris."
Whatever he has cooking for Tay, let's just pray he leaves us out of it. We're only children, for crying out loud.
G/O Media may get a commission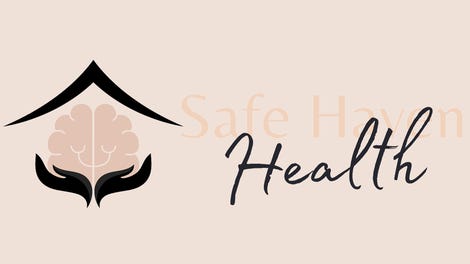 Addiction counseling
Safe Haven Health
Also in US:
Brooklyn Beckham and Chloë Grace Moretz, a couple of teens who met in a SoulCycle class, have broken up. And here I thought their love was forever.
Michael Fassbender was scared of girlfriend Alicia Vikander when he first met her on the set of The Light Between Oceans because she was "so fierce and hungry." Let's hope he directed her towards craft services.
Did you know that Drake and Rihanna are ready to commit? "They found love in a once hopeless place," states US. (Can we sue them for misuse of a Rihanna lyric? I'll check with legal and get back to you. ) "...[Drake] was always too nice for her, but he softened when she saw how much he pursued her," says the source, adding (more importantly): "Plus, he's really beefed up."
Ooh, Khloé Kardashian has a new man and—SHOCKINGLY-he's a pro basketball player.
Life & Style
A sister-wife is divorcing her brother husband and if you want more information, you'll have to ask my mom, the only person I know who watches that show. In other reality TV news (and isn't everything reality TV at this point?), Nick Viall "is the most controversial Bachelor of all time." I'll take your word for it, Life & Style! Selena Gomez is responsibly taking some time off for her mental and physical health and, naturally, Justin Bieber must be to blame for it. Cue "Sorry."
Uh-oh! Kylie Jenner's family is staging an intervention because she's addicted to Tyga (not a new club drug, but a broke rapper) and plastic surgery! This report seems unlikely: Kylie's new face led the way to a cosmetic empire and lots of $$$, so why would her family turn their matching liquid nose jobs up at that? Speaking of, do you ever think about how lucky Tyga is? I do. All the time.
Also:
Tom Cruise may never see Suri again, even though "they were once so close." (Fact check: No, they weren't.) Meanwhile, Connor Cruise, the prodigal son of Scientology, is living large, though I bet he's never traveled through Whole Food's secret underground tunnel...
Anthony Weiner gets a F on Life & Style's "Romance Report Card" (fig 1.1), which is kind of like giving an A to Ann Coulter on a "Resembling Halloween Decorations Report Card." The grading system is rigged!
In Touch
Selena Gomez is in a "rehab nightmare," but let's skip all that, shall we? I want to talk about how Kim wants Blac Chyna to STOP COPYING HER, but I say KEEP COPYING HER because WHY NOT. Also having some jealousy issues: Beyoncé and Rihanna because Rih feels Bey overshadowed her at the VMAs. Mad about being overshadowed by Beyoncé? That's like being mad about Anthony Weiner sexting! There's no freakin' point!
Did you know that Mariah Carey's tits have their own assistant? (Fig. 2.1) Shooting a scene for the new Amy Poehler/Will Ferrell movie, Mimi showed up "with a massive entourage that included one guy 'whose soul purpose was to push up Mariah's boobs.'" Carey's reps deny it, which is too bad because I can't think of a story that I, if I were a celebrity, would be more thrilled to confirm.
Adele and her partner Simon Konecki have all but confirmed that they're having a second baby. "They were at a friend's house the other day and [their son] Angelo asked her when Mommy was going to give him a brother. Adele and Simon laughed before giving each other a knowing wink and cheeky smile," dishes a source. A knowing wink and cheeky smile? Why, that's as good (but not nearly as lucrative) as posting a positive Clearblue preggo test on Instagram. No more questions here!
And then:
Britney Spears is "melting down again" because she know longer wants to be famous. (I believe only the latter half of this statement and I, today at least, am the expert.)

Miley Cyrus and Liam Hemsworth's secret wedding was secretly canceled and everything is a secret shame.
Burke Ramsey, brother of JonBenét, knows people think he did, which—hey—who hasn't Google'd themselves before?"
Pregnant Katherine Heigl is "tired and hungry!" So am I, Kath, but you don't see In Touch talking to me about it!
New chins are so hot right now.
This dog (fig 2.2) really does look remarkably like Anderson Cooper.
Star
What a boring week for Star, which—arguably—is not the star of tabloids (zing!).
N E Wayz:
Star knows Blake Shelton and Miranda Lambert are feuding because they "didn't exchange as much as a single glance the entire night" of the ACM Honors Awards. Dang, what a boring feud.
Khloé Kardashian has had a lot of work done (fig 3.1)—something you'd only know if you had functioning eyes that you pointed in her direction.
In family news, Jude Law is going broke paying child support and Lily Rose Depp is mad at her dad Johnny for ruining her career with his abusive behavior towards his ex, Amber Heard.
Real Housewives of New York's Luann de Lesseps is marrying her fiancé for screen time and a fat check. (No one tell her that he has very little money.
Is Owen Wilson to blame for Julia Roberts and Danny Moder's made-up divorce?
More importantly: Is it body shaming if I ask you to explain to me why Henry Cavill's body looks like this? (Fig 3.2)
---
Appendix:

Fig 1.1
Fig 2.1
Fig 2.2

Fig 3.1
Fig 3.2

Vaffanculo: