Welcome to Midweek Madness, where we read a headline about Justin Bieber impregnating Kourtney Kardashian, throw up our breakfast, shamefully clean up our desk, throw up again after being reminded of the pregnancy, and decide to keep working from the vomit-covered desk because nothing matters now that the plot of Rosemary's Baby is coming true. This week, the unthinkable has happened, Jennifer Garner hates Ben Affleck, Blake Lively and Ryan Reynolds are the most boring A-listers, and—no wait, Jessica Biel and Justin Timberlake are.

The stench is overwhelming me. Let's begin.
---
Kourtney and Justin
Kourtney Kardashian and Justin Bieber have almost certainly fucked once. Maybe they didn't plan to. Maybe it was a PR stunt gone too far. But they've fucked once, I'll give the tabloids that. But today, in Life & Style's completely bonkers cover story, they quote "pals" of the two who claim Kourtney is "pregnant with Bieber's baby." We all know neither of them would allow that to happen, but just wait, because the claims get even more insane. The magazine writes that Kourtney "isn't panicking" and that she "had hoped for another baby." Excuse me, she isn't panicking about being preggo with Justin Bieber's eggo? What?
G/O Media may get a commission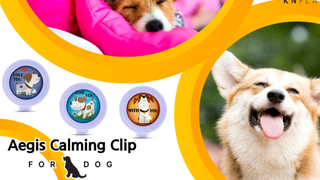 20% off
Aegis Calming Clip for Dogs
Look. I don't want to start making a habit of assuming things about women. I may be surrounded by the women of Jezebel all day, but am still admittedly incapable of understanding what it means to be a woman. HAVING SAID THAT, I feel like the FIRST thing any woman would do after learning they're pregnant with JUSTIN BIEBER'S BABY is panic. You panic! How could you not panic! You panic for hours! Days! Weeks! You panic forever after that news! Regardless of what you choose to do in the situation, I wouldn't be surprised if you panicked about the fact that you were once pregnant with Justin Bieber's baby for the rest of your life. But. OK. I'm a man. Sorry.
---
Kim and Kanye (and Kris)
One of OK!'s cover stories is about how Kim and Kanye have reached their "breaking point," and that it's led to Kim considering a "trial separation." (Cue that part in The First Wives Club when Bette Midler and Goldie Hawn laugh at Diane Keaton for saying she's separated, not divorced.) A source says Kim has been "overwhelmed by Kanye's outbursts" and that they've "lost the spark." Knowing them, I'm going to assume this is an actual spark—some kind of visual representation of love that Kanye commissioned from a terrible LA-based artist who specializes in electronics.
Meanwhile, over at In Touch's haunted mansion, the story is even more dramatic. Their separation reportedly isn't a trial at all, as Kanye has already moved out because Kris—yes, Kris!—told him to. Where did he move, you ask? Not Madison Square Garden, not the Donda headquarters (if Donda actually has a headquarters), and not even the taupe section at Mood fabrics! If Ben Affleck's divorce taught us anything, it's that A-listers move in with their best friends after being kicked out of the house. So, you guessed it, Kanye moved in with Jay Z and Beyoncé. Imagine their mornings—Kanye waiting outside Jay's bathroom, holding his cute little shower caddy. "Is he gonna be long?" he asks Beyoncé as she flips through an issue of Vogue on the bed. "Yeah, he is. Real long."
---
Blake and Ryan
OK, so this story? This story is real boring. I don't care about this and neither do you, but I'm going to include it here for posterity's sake. It's here as proof that Ryan Reynolds, thanks to his enormous hit Deadpool, is officially an A-lister. After alllllll these years, he's done it. And this cover story about his impending divorce from Blake Lively is proof.
Their life together in Bedford, NY has become stale, Blake wants to move back to LA but Ryan doesn't to raise their daughter there, Ryan wants another baby but Blake doesn't, and Blake may or may not want to fuck Leonardo DiCaprio. You know, typical stuff. We've all been there. Anyway, I'm drifting, so let's move on.
Jennifer and Ben
Now that Jennifer Garner has "come clean" in Vanity Fair, this story has really gotten stale, but let's cover it anyway. So, our girl Jen doesn't give one-eighth of one fuck about Ben Affleck, and none of us should believe rumors that their relationship is on the mend. She has been waiting for the "humiliation" of the past year to end, and sources say he was a "bad husband" who is "selfish and cold," addicted to gambling, and incapable of "fixing" his many problems. If there's a silver lining to this sad little story of love lost, it's the copy on the magazine's cover that call's Ben's phoenix tattoo "satanic." Nice attempt at making his shitty tattoo sound rebellious and cool, but Ben Affleck is far too lame to get anything remotely satanic tattooed on his body.

Meanwhile Life & Style is waving its arms screaming, "Look over here! Don't listen to them! Ben actually wants to get back together with J. Lo!" Nah.
---
Jessica and Justin
Jessica Biel and Justin Timberlake are expecting twins! Did you hear me? I said Jessica Biel and Justin Timberlake are expecting twins!!! Hello? Are you in there? Why is my voice suddenly echoing?? Hello?????
Jessica Biel and Justin Timberlake are expecting twins twins twins twins twins twins twins twins twins
twins twins twins twins twins twins twins
twins twins twins twins twins
twins twins twins twins
twins twins twins twins......
---
Orlando and Katy

And now, two dueling stories about our least favorite new couple, Ploom! Life & Style says they're happy as hell, and that Orlando has asked Katy to move in with him. An insider says "she couldn't be more thrilled," which leads me to believe her maximum thrill level is significantly lower than yours or mine.
On the flip side of this wretched coin, the cover of OK! suggests their relationship is in trouble, and that Bloom is "using" Katy! What he is using her for, however, is unclear, because the inside story is as sickeningly positive as Life & Style's. OK! is hot, cold, yes, and no, and I'm annoyed that I fell for the bait.
---
InTouch interviewed Candace Cameron Bure and used the headline ON HER 19-YEAR MARRIAGE: OUR SECRET? LOTS OF SEX! This, of course, piqued my interest, so I read the entire worthless interview. Much to my surprise, Candace never once mentions sex. The closest she comes to it is when she says, "My husband and I like to have fun with each other. We flirt a lot!"

Flirting is not sex, sex is not flirting, and I'm sure Cameron Bure will be irritated by this headline.
---
And Also:
Rihanna and Drake are 100% dating, 100% in love, and 100% going to be President and First Mister one day.

Justin Theroux and Jennifer Aniston are 100% divorcing, 100% out of love, and 100% going to give back all the 1000 babies they have adopted this year.
Britney Spears has gone under the knife a lot this year.
Angelina Jolie is jealous of known 9/11 truther Marion Cotillard.
Bethenny Frankel's mom thinks her daughter is a "drama queen," which tracks.
Joe Giudice is wholly unprepared for the realities of prison life.
You must wear purple this week. If you don't the water wars will happen sooner than we think.
Wear a onesie, or you'll be among the water wars' first victims.
Leonardo DiCaprio is going to be the next James Bond.
Hahahahahahahaahahahahahahahahaa.
Hahahahahahahahahahahahahahahahahahahahahahahahahaahaha!!!
---
Wrong Answer:
In Touch
Life & Style

Star
---
Appendix:
Fig. 1 - Life & Style
Fig. 2- InTouch

---
Contact the author at bobby@jezebel.com.