Welcome back to Midweek Madness! Every Wednesday, Callie Beusman ventures out to the newsstand and picks up the latest issues of Ok, In Touch, Star, Life & Style and Us, so that together we may inhale the aromatic fragrances of gossip. This week: a Defense of Duck Dynasty; Her Majesty The Queen of England weighs in on soup; and Khloe Kardashian is pregnant. The sweet smell of suck-cess!
---
Ok!
"INSIDE HER NEW HOME"
Someone at OK! has penned the world's most depressing fan fiction about Kate Middleton and Prince William moving into their new royal home. According to a "source," "There were balloons and a 'Home Sweet Home' banner on the wall." Prince William popped over to Party City to get novelty moving-in items with which to surprise his royal consort. Sure. Also, he apparently has built himself a mahogany man cave with a flat-screen TV for watching Breaking Bad. I hate this story so much. Nothing else remarkable is contained within these pages: Charlie Sheen called Ashton Kutcher "lame" and also "REALLY lame" on Twitter. Sick burn, Charlie. In other news, Tori Spelling is having trouble trusting Dean McDermott after the recent cheating allegations. The magazine ventures that she deserves an Oscar for maintaining her composure around her children. Moving on: Bachelor Juan Pablo might not have entered himself on a high-rated reality television program set in a hot tub salted lightly with tears because he wants to find pure and everlasting love. UNTHINKABLE. Suspicious sources are split on whether he's in it for money or because he wants to kick-start a television career.
G/O Media may get a commission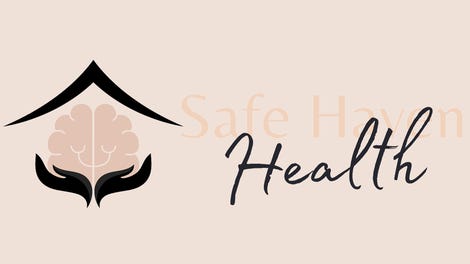 Addiction counseling
Safe Haven Health
GRADE: F (Bog of Eternal Stench)
---
In Touch
"INSIDE KATE'S HOUSE OF HORRORS"
Another Kate, another home to home to be inside metaphorically. And o! what a difference: Kate Gosselin is controlling and isolating her eight children, provoking a great deal of worry in former husband Jon. Apparently, the children are having problems interacting with other kids their age, and Kate doesn't let them leave her property much, controls their daily behaviors fastidiously and makes them do a lot of chores. It's probably because she wants to get them back on TV. Gross. In other news, no one kares about the Kardashians anymore and it's making Kris Jenner very koncerned. Friends joke that she might leak a sex tape with Ben Flajnik. I think the apocalypse would absolutely begin if that were to occur. Moving on: the mag has published a really bizarre spread attempting to justify the homophobic and racist things said by that old guy from Duck Dynasty. "Sources" assure the magazine that noted racist and homophobe Phil Robertson is neither racist nor homophobic. What. Why is this happening now, a month after the scandal — and, more importantly, why is this happening at all? In other news, Justin Bieber faces criminal charges for egging his neighbor's house, which we all know — but apparently one of the people living in the egged house is a 13-year-old former Bieber fan. Can you imagine the tween angst one would feel upon being egged by their former heartthrob? That is so sad. Finally: A spread entitled "Even Picture-Perfect Stars Get Cellulite!" (Fig. 1), meant to make women feel comfortable with having cellulite or something? We're all for being less cruel about famous peoples' bodies, but is continuing to point to cellulite with a message of empowerment the best way to go about it? (Hint: No.)
GRADE: F (the odor from mountain of cat turds topped with dirty diapers)
---
Life & Style
"WHAT'S WRONG WITH ME?"
During a radio interview, Kellan Lutz laughed off the rumors that he is dating Miley Cyrus, calling the situation "hilarious." This incident has been spun into a story about how Miley is "humiliated" because yet again a man "wants nothing to do with her." In fact, a "friend" of Kellan's says he thinks Miley is "kind of gross." The rest of the piece is about how this 21-year-old would love to be in a relationship but "she comes off an a man-eater" and "flaunts her sexuality" and dudes don't like that. Patti Stanger weighs in: "Serious guys don't like someone who's constantly seeking attention." The copy also blames her parents for not "modeling appropriate behavior" and scolds Miley for making a spectacle of herself, always partying and "throwing herself at married men" — aka performing with Robin Thicke at the MTV Awards. Look, she is not perfect, but painting her has desperate and lonely because she doesn't have a boyfriend is sooo boring and dumb. Moving on! Scott "American Psycho" Disick is supposedly headed for a breakdown because he went to a party two days after his father's funeral. Lindsay Lohan got in trouble with Oprah when a camera crew showed up to LL's apt and she refused to let them in. After Oprah gave LiLo a talking-to, Lindsay let them in, and this will all be on her reality show, so stay tuned. Another item claims that Amanda Bynes's "new obsession" is shopping, — just because she spent $100 at Forever 21 and then went to Urban Outfitters. Come on. That sounds like normal twenty-something behavior. There are two pages devoted to the 150-year-old mansion in Kensington, London that the Beckhams are moving into — it's 9,000 square feet, has seven bedrooms, secret doors and passageways, and a mini-salon with four nail bars and beauty shop sinks. Posh! Major! Next: Alongside a photo of Emma Roberts and Evan Peters walking and eating ice cream, a body language expert writes: "Emma's lips and cheeks are filled with tension." Um… she's eating ice cream. (Fig. 2) Finally, in news you can use, the season's hottest hair hue is BROND. Adjust accordingly. (Fig. 3)
GRADE: D- (aroma emanating from seldom-cleaned monkey enclosure at zoo)
---
Us
"HIS EXES TELL ALL"
Some scandalous revelations from women who have dated Bachelor Juan Pablo in the past: he's good at dancing. He is seductive and does not like to settle down. However, he was raised to respect women. He really likes his daughter a lot. YAWN. In much more titillating news, Us has compiled a list of Queen Elizabeth's pet peeves (Fig. 4). It includes soup ("She just doesn't care for it"), the word "pregnant" ("Her Majesty finds the term 'vulgar'"), and fake bow ties ("The queen can spot a pre-tied tie at 20 paces"). It deserves several Pulitzers. Back to boring news: Hilary Duff and her husband split up "because the spark was gone." They tried couples therapy for 18 months, but he wasn't trying hard enough to work on their problems. They're going to stay friends, though. Moving on: Kim Kardashian and Kanye West want to start reproducing again, ASAP. A source says that they're not using birth control, so do with that what you will. Us Weekly would be remiss in tabloid-world to not mention that Kim quickly lost the baby weight from her first pregnancy, so they went ahead and did that. Awesome.
GRADE: D- (fragrance of vomit-drenched old wet towels)
---
Star
"KHLOÉ PREGNANT"
Who's the daddy? Lamar! Or possibly Matt Kemp. Or else The Game. Any which way, it's a black guy. (Fig. 5) Apparently, even though they're getting divorced, Khloe and Lamar are still meeting for secret sex sessions. They have "insatiable lust" and, according to a source, "sex was always the glue that held them together." Which makes for some unfortunate sticky imagery. Anyway: Khloe allegedly found out she is pregnant days after filing papers and was in complete shock. "She yelled 'I can't believe this is happening!'" The question is, whose sperm did the trick? In late November — the time KK would have gotten knocked up — she went to a Drake show with Matt Kemp. The week after that they went to a John Legend show. Drake and John Legend: that, kids, is how you get pregnant. A source says Khloe HOPES the baby is Lamar's, and that sounds reasonable. Moving on. At the Golden Globes, Jennifer Lawrence and boyfriend Tony from Skins got into a huge fight because her attention was on Bradley Cooper. Lorde is a "total diva," according to a source who might be a bitter teen on Twitter. Apparently at a video shoot she treated the hair and makeup people terribly. Shrug. Newly-engaged Ashlee Simpson wants to get breast implants because new fiancé Evan Ross "likes skinny women with large breasts." I thee dread indeed. We didn't read the entire story about Bethenny Frankel's icky new man, but we did read the line "he picked up a vase ad threw it at the wall about 10 feet away from where she was standing." Ugh. Finally, in reality show crossover news, Elise from The Bachelor — who claims it was love at first sight when she saw Juan Pablo — auditioned for Jersey Shore back in 2008 and suggested The Situation audition as well. She went on to be his booty call, hooking up with him numerous times through the years. An "insider" says: "They'll play up Elise's innocent teaching job on The Bachelor, but the reality is that she'd sell her soul for a showbiz career." Showbiz loves those kinds of ladies, so expect her to be on the cover of a magazine by 2015.
GRADE: C (the smell of the crotch in well-worn yoga pants that have never been washed)
---
Addendum
Fig. 1, from In Touch
Fig. 2, from Life & Style
Fig. 3, from Life & Style
Fig. 4, from Us
Fig. 5, from Star