Welcome to Midweek Madness, where we cover our favorite tabloids in Post-Its and highlighter ink and never ever confuse Life & Style with People because honestly they are so different that I don't even know where to begin. This week: Kanye dumped Kim AGAIN, Scott seduced Kendall, Kate Middleton is fourfiveseconds from dilatin', and Jennifer Aniston is more pregnant than you could possibly believe.

Take a deep breath of American Oxygen, because here we go.
---
OK!
KENDALL: HOW SCOTT SEDUCED ME!
31-year-old Scott Disick is seducing 19-year-old Kendall Jenner! Like most shocking affairs, this one started in Europe. A source says that while there, "he was looking for a good time, and Kendall was there to accommodate...She encouraged him to let loose and have fun." Because we all know how much trouble Scott has letting loose. While Scott and Kendall continue their "boundary-crossing" friendship, Kourtney raises their two kids, but she "might actually prefer it that he's not around." Who cares if he "looks on approvingly" while her sister takes sexy Instagrams? Kourtney has diapers to change!
G/O Media may get a commission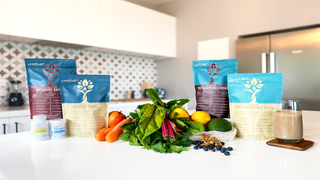 Nicole Kidman and Keith Urban are living "separate lives," and "busy schedules" are the reason why. Keith's busy schedule includes the near-constant straightening of his hair and a new U.S. tour, while Nicole's schedule includes filming a movie called Lion and rewatching Going Clear on a loop while giggling maniacally. "He was hoping she might come along [on his tour], but she's over it," a source told OK! "She hates sleeping on a tour bus." Can you picture Nicole Kidman sleeping on a tour bus? I've shut my eyes and summoned every part of my brain for the mental image, but can't seem to find it. "404 ERROR," screamed my neurons!
Britney Spears is going to marry a man named Charlie! I always knew Britney would marry a man with a name that sort of rhymes with "baby," didn't you? "Hit me Kevin one more time!" DIVORCE. "Hit me Jason one more time!" ANNULMENT. "Hit me Charlie one more time!" TRUE LOVE! Not quite as good as "Davey" or, I dunno, "Abey," but good enough! A source says Britney "feels close to Charlie that any man she's ever been with, and she wants to spend the rest of her life with him." Good for you, Britney Jean!
AND ALSO:
Here's a sentence that will work better than ipecac: "Justin Bieber is Leonardo DiCaprio's new wingman."

Meghan Trainor introduces herself to famous people by saying, "Hi, I'm 'All About That Bass' Meghan Trainor." Same!

Neil Patrick Harris had a meltdown "while disciplining his 4-year-old twins" last month. I guess one of them brought up the locked briefcase.

Ellen Degeneres and Portia de Rossi don't live together anymore!!!!

Ryan Gosling thought he would "always be a character actor" before landing The Notebook.
Grade: F (Meghan Trainer approaches you and says, "Hi, I'm 'All About That Bass' Meghan Trainor.")
---
inTouch
KIM'S HUMILIATION: DUMPED ON HER FIRST ANNIVERSARY
Kanye and Kim had a huge fight after he told her to dye her hair blonde. An insider told inTouch that Kim's hair "was strawlike and unsalvageable...She was crying and enraged and accused him of destroying her looks...It led to one of their worst fights ever." It's the classic tale of a husband being like, "Bleach your hair and then dye it something very unnatural for you personally!" and the wife going, "Ugh this is a pain!" and the husband responding all, "Well guess what I'm going to be in Paris BY MYSELF on our first anniversary because you are HEREBY DUMPED!" I mean it's basically the plot of Emily Brontë's forgotten novel I Was Once A Brunette. Who could forget the struggles of poor Fay and her demanding husband Aldous! We've all been there, Kim!
Teresa Giudici is making all kinds of enemies in prison. Sources (who are either fellow inmates or big fans of Orange Is the New Black) told inTouch that she "has made some very dangerous enemies" after revealing "plans to write a tell-all book" about her experience as an inmate. "She's documenting everything: who's sleeping with whom, who's been caught having sex, even little things like who's been arguing over the flatiron." I hope she doesn't say anything mean about Crazy Eyes, though. I can't bear to see her cry again after what that jerk Jason Biggs said on NPR.
Kate Gosselin to inTouch: "I miss having a man in my life." That's right, Kate's still here, and she was just interviewed by inTouch. The star of Kate Plus 8 told the magazine that she wants to start dating again and that she no longer has a relationship with Jon, her ex. "Some of the kids visit [him] and some don't. That's for the best." Keep on keepin' on, Kate! She calls herself "a no-regrets kind of person." Wanna know something she doesn't regret? Her love for fat free Fig Newmans - her guilty pleasure. "I can eat four without blinking," she said. "Yes, they're fat free, but it's sugar and carbs!" "No re-grets! No re-grets!" she presumably chants after every bite.
WRONG ANSWER:
AND ALSO:
Jennifer Westfeldt dumped her bf of 18 years, Jon Hamm, right before he checked in to rehab!

Rob Kardashian is "hooked on meth."

Mike & Molly producers want Melissa McCarthy to gain back the 50 pounds she's lost recently.

Everyone LOVES fire-engine red.

Everyone HATES tuxedo rompers.

Jessica Alba went to the beach again!
Grade: C+ (The USPS gave you a Forever stamp, but they put a Macklemore lyric next to your face.)
---
Life&Style
IT'S OFFICIAL FOR JEN: 3 MONTHS PREGNANT!
It's the day we've all been praying for since 1994: Jennifer Aniston is pregnant as hell. After "the $150 million woman started getting nauseous and feeling exhausted," a source says "Justin suggested she take a pregnancy test." And guess what it said. YEP. It said CONGRATS JEN YOU FINALLY DID IT AND THE COUNTRY'S PRAYERS HAVE BEEN ANSWERED! (Yes, it fit all of that on a little pee stick.) But don't get too excited. Jen "thinks it's really important that they start couples' therapy" but Justin's "work schedule is so hectic." They need your prayers again, America, so get back on your knees.
Mila Kunis and Ashton Kutcher have been trying to enjoy their newfound parenthood, but the hand that used to rock Ashton's cradle keeps getting in the way. Demi Moore "keeps calling and sending baby gifts" and Mila wants it to stop yesterday. An insider says "Demi tried desperately for years to conceive a baby with Ashton, so she's incredibly jealous." And they're not the only ones trying to get Demi out of the way! While at a Dancing with the Stars taping where their daughter Rumer was performing, Bruce Willis and his new wife Emma Heming "kept [Demi] at a distance." Or maybe she was just embarrassed that her daughter is on Dancing with the Stars?
She may have a billion dollar brand, but Jessica Simpson's marriage is allegedly worth about half a bitcoin. On a good day! She and husband Eric Johnson are fighting constantly, and it might have a lot to do with her Adderall use. A source says she uses it "to lose weight and stay focused, and then drinks wine and Scotch at night to help take the edge off. The result is that she's either frantic or she needs to be poured in bed by 9. Eric is tired of it." There is, however, an upside to Jessica's Adderall use. She aced her finals, finished that opera she's been writing in her spare time, vacuums seven times a day, and figured out how to power a small city using nothing but nail polish remover and the teensiest chunk of enriched uranium.
WRONG ANSWER:
AND ALSO:
Farrah Abraham wants to be a plastic surgeon when she grows up.

Tyga and Kylie are living together.

Steve Carell is having an affair with Minnie Mouse. (see Fig. 5 below)

Lady Gaga and Taylor Kinney are at "war" over a "$220M prenup."

No one will ever be able to decide whether Kendall or Gigi is the best model.

Katherine McPhee pumps her own gas.

Everyone, including your annoying neighbor Carolyn, is wearing sheer clothes now.
Grade: D+ (You did whip-its with Demi Moore but didn't feel anything.)
---
Star
ALL ABOUT THE ROYAL BABY
Kate Middleton is quickly nearing her April 25 due date, and Prince William can't "wait another minute!" A source says "they've been showing George pictures of himself as a baby...to see how small a newborn will be." I assume George responded as any 21-month-old would: "Ahh, thank you mummy and dad. Like grandfather always says, 'It's always good to have a little perspective.'" But not every royal is excited! Kate will reportedly "spend the first six weeks of her new baby's life at her parents' home, Bucklebury Manor," and Prince Charles is so so so so mad. Not because his grandchild will have to live in a place called Bucklebury Manor, but because he thinks he'll never get to visit! Imagine him pacing in front of Camila, sloshing Scotch on the rugs. "I'll not have the child living in Bucklebury! We must get them to Highgrove!"
Jeremy Renner had better make some room in his hurt locker for a little thing called blackmail! The actor's BFF/former roommate/co-house flipper/wink wink nudge nudge Kristoffer Winters alleges that he heard Renner's ex-wife Sonni Pacheco "say at least five or six times...that Jeremy should be nice to her and not fight her on green card or money issues or else she would release intimate videos of him to TMZ." Yikes! But what's on the videos? One friend says "Jeremy sometimes wears makeup when he is not in front of the camera, and it was talked about that he sometimes likes to wear feminine clothes." THE HORROR!
Scott Eastwood, son of Clint, might not be the next Absolut Hunk, but he's certainly the next Sparksian Hunk. The 29-year-old star of latest Nicholas Sparks adaptation The Longest Ride was interviewed by Star and, boy howdy, is it filled with gems.
STAR: Was it easier for you to break into Hollywood because of your dad?

SCOTT: There's no "get successful quick" miracle plan in this business. There are perks to being the son of a famous father, but you have to work twice as hard.
Twice as hard! That's the amount of work of a normal actor sharing a house with seven other people in Los Feliz who's trying to find someone to cover their shift so they can go audition for a Geico commercial, but DOUBLED. Whoa, that's a lot of work, Scott!
STAR: Would you consider going ugly for a role?

SCOTT: Heck yeah! I'd happily shave my head or pack on the pounds. I don't know about losing weight, though. I talked to Matt Damon and a bunch of other people about that and they got really sick.
As a normal child of a non-celebrity who only has to work a normal amount of hard, I also consult Matt Damon before dieting.
STAR: What type of woman turns you off?

SCOTT: I was casually dating this chick, and when she came to my house all she could talk about was money. It was so unattractive, and I remember thinking, "I don't want you here anymore." All that material shit is so bogus. You have all this stuff, and then what? You die and people get your car and your jeans, and what does it all mean?
WRONG ANSWER:
AND ALSO:
Suki Waterhouse, Bradley Cooper's ex, might date Tom Cruise next! Cool trend, Suki!

Benji Madden wants wife Cameron Diaz to do more indie movies.

Josh Groban will sing the national anthem at the Kentucky Derby.

Eva Mendes is cheating on Ryan Gosling with her ex!

Gigi Hadid cannot quit eating burgers!!!! (See Fig. 6 below)

Suzanne Somers wants to be on The Real Housewives of Beverly Hills more than Gigi Hadid wants another burger!!!!
---
Addendum
Fig. 1, inTouch
Fig. 2, Life&Style
Fig. 3, Life&Style
Fig. 4, Life&Style
Fig. 5, Life&Style
Fig. 6, Star
Fig. 7, inTouch
Images via Shutterstock.
---
Contact the author at bobby@jezebel.com.