Welcome to Midweek Madness, where we can't believe it's only Wednesday because, good Lord, so much has happened in the gossip world since Monday morning. This week, JonBenét is in the news again, Meg Ryan is in the news again, Miranda Lambert is in the news again, and Kate Middleton is pregnant again.
And now, every thought I had while reading the rags.
---
Star:
Aw, Star's really punching down with this cover.

In the upper-right corner, does "Jen Healthy Snacks" mean she's the "Best Mom" or the "Worst Mom"?
Why can't this entire issue be about the alleged feud between Carrie Fisher and Laura Dern? I need 20,000 more words about this.
"Leia'ing Down The Law" is such a great headline.
There are photos of Johnny Depp before and after his "divorce makeover" and he looks equally unclean in both.
Emma Roberts and Lea Michele being described as a "two-person clique" who are "mean girls" and "rude to everyone else" is something I believe with all my heart.
Who is Kathryn Edwards and why was she booted from RHOBH?
Who is Kathryn Dennis?
Which one is Lilly Collins?
I don't care about Sam Smith's family vacation in Italy.
This is the most honest photo of Bradley Cooper I've ever seen.
G/O Media may get a commission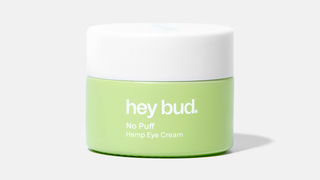 15% off
Hey Bud - No Puff Hemp Eye Cream
Pia Mia cannot be real.
Poor Camilla:
I forgot Scarlett Johansson was married to that French guy.
I do not believe the rumor that Zac Efron is dating Emma Stone, though they would be a charming pair in a romcom made in 1997.
I do not believe Meg Ryan is suffering through a "health crisis" either, though a drama about Meg Ryan suffering through a health crisis could have won her an Oscar had it been made in 1997.
I'm still thinking about Carrie and Laura.
It's crazy to give Kris Jenner a "D" as a mom, when she is the reason they're all independently successful.
Hey, question, why is there a two-page spread about Valerie Bertinelli's weight?
As sad as the story is from Jenny Slate's ex-husband's perspective, there's something sort of progressive and nice about Chris Evans being labeled a "SUPERHERO HOMEWRECKER."
In Touch:
Jonbenét again! Lovely. I'll skip those pages.
A Jennifer Aniston cover story that isn't about her fake baby!
Duggars! I'll skip those pages.
Blake and Miranda! I'll skip those pages.
Robin Williams's kids are "furious"? I'll...probably read those pages.
Who is Daniella Alonso and in what way is she not wearing that Zimmerman dress as well as Vanessa Hudgens?

What's a Zimmerman dress?
I still haven't figured out who Erika Jayne is.
LOOK IT'S MADDIE!
It's nice to see the story about Christie Brinkley turning the hose on a woman who peed on her property in the tabloids. We should talk about that more often.
I don't need to see Justin Bieber's bulge anymore, world.
I don't need to see Kate Hudson's ass in Fabletics anymore, world.
I need to see more photos of Naomi Watts on a ropes course, world.
I need to see more photos of Camila trying and failing to eat fries—uh, excuse me, chips—world.
All of Robin Williams's children are pissed as hell about his wife wanting to write a "tell-all" and I don't blame them!
I need a few moments to decide whether or not I believe this story about Demi Moore being unable to stop calling her ex-husband Ashton Kutcher.
Jonbenét! No thanks.
Duggars! No thanks.
JoJo! No thanks.
Jennifer Aniston "cut out of her mother's will"? I'm sure she'll still be fine.
Bethenny Frankel allegedly wants her own reality show, but I can't see why a network would invest in a production that won't last more than three episodes.
OK, fine. I believe the Demi story.
I love how sneaky these illustrators are! Louis and Briana do not hang out together!
These are perfect captions:
OK!
Wow, it's been a year since Miranda and Blake's divorce shattered the world.
Thank god, more gossip about Carrie Fisher and Laura Dern's feud on the Star Wars set.
Here's a good caption: "Star Daisy Ridley is said to be so stressed from the fighting that she's having trouble sleeping."
I'm going to tweet at Karina Longworth and see if this story is true.
Wow, I can't believe gossip is all made up.
Being Lisa Vanderpump's dog must be so unpleasant.
Being Neil Patrick Harris's husband must be so unpleasant.
Why would anyone possibly care whether or not Ashton Kutcher is putting on weight?
I can't stop thinking about Carrie Fisher and Laura Dern feuding.
Why would anyone possibly care whether or not Jessica Biel and Justin Timberlake are "out of sync" and living "separate lives"?
Martina McBride wrote a cookbook?
Why would I trust Martina McBride for cooking advice?
This "Panzanella Salad" looks gross.
I love this interview with Kristen Wiig and Melissa McCarthy:
Life & Style
Kate? No she's not.
Kourtney? No she's not.
Tom's pals? No they didn't.
JoJo? Who cares.
Who are Sarah Bolger, Italia Ricci, and Caitriona Balfe?
"Kylie's mom, Kris, 'can't believe her daughter could be so stupid,' says an insider" is the most believable sentence in this issue.
Oh yay! More photos of Naomi Watts on the ropes course!
She looks so happy.
Liev looks happy, too.
I bet she and Liev are good parents.
Kate Middleton is 100% not "four months pregnant."
I'm more pregnant than Kate Middleton.
Justin Bieber is not the father of Kourtney Kardashian's unborn baby.
I'm more likely to be the father of Kourtney Kardashian's unborn baby.
Why are the Sister Wives constantly in the tabloids?
There is no way in hell Mariah Carey is "discussing" having a baby with that billionaire, James Packer.
Who the hell is Phoebe Tonkin?
I wasn't expecting this photo of me to be published:
---
Wrong Answers:
---