Welcome back! Wednesdays belong to Midweek Madness, in which Callie Beusman and I "read" the celebrity weeklies so that you don't "have" to. This week: Ben Affleck's gambling problem means his marriage is in crisis; Kate Middleton is "officially" having another kid (someday); and so much Kim Kardashian wedding stuff, yer buttons will bust.
---
Life & Style
BABY NO. 2!
The operative words in that headline are "baby no." There has been no "official announcement," even though the story inside is titled "IT'S OFFICIAL." the info here is all based on the fact that when given a hand-knit shawl for Wee Prince George while in Australia, Prince William said "you might have to make another one soon." Only if you are seriously desperate and straight up thirsty to "break" "news" is that an "official" announcment. Also inside: Charlize Theron and Sean Penn are "fast-tracking" their wedding and should be hitched on a beach in Malibu sometime in August. Godpseed. The Justin Bieber/Selena Gomez drama frolics on with the news that El Beebo cheated on Selena with both Kylie and Kendall Jenner; he took the 18-year-old on a sushi date and exchanged "inappropriate texts" with the 16-year-old. Christ. All of these people should be in school. In Bachelor news, noted dirty dog Juan Pablo and Whatshername (Nikki) are "hanging by a thread"; at a recent Dancing With the Stars taping, they did not speak or even touch each other. To be fair, most women would not touch him with someone else's ten foot pole. Next, Candy Spelling will allegedly pay Tori $20 million to leave Dean. This story sounds super fake but if it's not, TAKE THE MONEY, TORI. George Clooney and Amal Alamuddin's wedding could cost $2 million, and the magazine calls it "the wedding of the century," which is an outright dis to both The Royals and Kimye. Finally, Katy Perry's "love is blind" because Diplo is leading a "double life" since he has a son with a former LA bartender — but never sees the kid and, in an interview, called the child "an accident." Still, in a "reader poll," which we imagine was conducted solely among magazine staffers, 53% of responders think Katy should still be dating Diplo. Congrats on winning the approval of strangers, Katy!
G/O Media may get a commission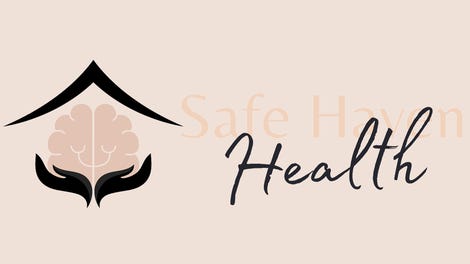 Addiction counseling
Safe Haven Health
Grade: F (ripped crotch and worn-out thighs in favorite jeans)
---
Star
MARRIAGE CRISIS!
Even though the rumors of this couple's issues have been going on for years, this story comes across as fairly plausible: Ben Affleck was caught counting cards and asked to leave a casino in Las Vegas on April 22, but returned to Sin City on April 28, only to be banned for life at the Hard Rock Hotel & Casino — for counting cards. An eye witness says he was chain smoking and looked "a mess" and Jen was at the table; after an hour or so, the pit boss made some calls and they were both escorted out. "Before he left the table, he grabbed a ton of chips and put them in his satchel," says the witness. Jen looked "embarrassed and ashamed." EESH. Anyway, Ben "has a compulsive personality," and even though he went to Malibu for booze, he's been drinking, and Jen is trying to raise their three kids but "feels like a single mother" and is having a meltdown. Drama. Also inside: Leonardo DiCaprio's "move" is to take a lady to Soho House and pre-order her meal, but, a source says, "he orders them all the same thing." George Clooney and Amal Alamuddin have an "ironclad prenup," because DUH, she's a brilliant lawyer and he's worth $200 mil. Nuptialius!: Daniel Radcliffe is engaged. Your old pal Kiki Dunst got drunk and took some rando home and her boyfriend the hottacular Garrett Hedlund found out but they have reconciled. The story called "Kanye Cheating Shocker!" is about how Mr. West has been "lavishing attention" on his protégé Pia Mia, but even a source says "Kanye is just trying to help this girl out with her career before he focuses on the wedding." The entire "cheating" storyline seems to have come from the fact that Pia Mia tweeted about the movie The Other Woman: "story of my life." Good job jumping to conclusions, Star! In other news, Kate Middleton broke up Harry and Cressida because she doesn't care for Cressida's half-sister Isabella Calthorpe, granddaughter of an earl, who William had a thing for back in the day. Somehow these royal rumors would be better if the dudes had breeches and the ladies were wearing corsets. Finally: LeAnn Rimes is worried that her upcoming reality show won't be tragic enough to compete with Tori Spelling's. Yo, LeAnn, hate to break it to you, but regardless of Tori, feelings about your upcoming show can be summed up thusly.
Grade: C (missing button on nicest dress)
---
Us
COUNTDOWN TO CRAZY
Kim and Kanye's wedding is coming up on May 24, and Us has some fanciful predictions about it, which differ from the fanciful predictions made by the two other tabloids with a Kimye cover story this week because they are made up. There will be 120 guests, says Us, each of whom received a 15-page confidential PDF about logistics but containing barely any details about what's going to occur at the wedding (Us Weekly says that everyone's cell phone will be confiscated at the wedding location to keep it extra private up in that ceremony). Also, Kim still hasn't picked out a dress. And Kris "triumphed" over Kanye, having enlisted her favorite wedding planner to oversee last minute details. And Anna Wintour will only maybe be there. K. In other news, Robert Pattinson is dating another model; her name is Imogen Ker, and she is friends with Kristen Stewart, but it's all good. Moving on: George Clooney's ex, Stacy Keibler — who is now married to another dude and pregnant with his child — is reportedly "irked" that he's engaged. Uh, yeah, whatever. Sure. Elsewhere in the mag, we learn the reason that Prince Harry and Cressida Bonas broke up: because she was uncomfortable with living in the public eye, and she didn't want to "sacrifice her twenties" to doing dumb boring royal stuff and wearing unnecessarily ornate hats. That makes sense! Anyway, they miss each other lots and might reconcile.
Grade: C- (pit stains in beloved t-shirt)
---
OK!
KIM'S DREAM WEDDING
Here are OK!'s fanciful predictions about the Kimye wedding, which will surely be a "dream": the wedding party, which consists of Jamie Foxx, Kourtney and Khloe, will be made to wear gold. The wedding cake will be gold. All the silverware will actually be goldware. Versailles is a "top contender" for the location, which apparently has not been chosen yet?? Anna Wintour is the event's "fairy godmother" (as opposed to "maybe attending"), and she oversaw many of the wedding choices. According to OK!, all cell phones will be confiscated AT THE AIRPORT and everyone will receive a prepaid burner phone (HAHAHA). Also, "no one will be surprised if Kim and Kanye sign a lucrative deal" to release the wedding footage, "in a huge and unforgettable way, sort of how Beyoncé did with her album." K. In other news, Katy Perry and Hilary Duff are getting over their relationships in very different ways — Katy by drinking a lot of wine and hooking up with Diplo and Hilary by maybe converting to Scientology. I feel like Katy's path to healing her heartbreak might work a little better???? Next: John Mayer is trying to make amends for being an asshole and has thus left Jennifer Aniston an apologetic voicemail, sparking a few "heartfelt conversations" and Justin Theroux's ire. Ok, whatever, where is my personal apology for your entire musical oeuvre, but especially for "Who You Love" feat. Katy Perry? Aaaand, finally, Kelly Clarkson is having a "harrowing pregnancy" which OK! is exacerbating by discussing her pregnancy weight gain at length ("she's mortified" about putting on weight whilst growing a fetus inside of her, quoth the mag).
Grade: D (broken zipper on best coat)
---
InTouch
WEDDING FROM HELL
And, finally, here are inTouch's decidedly more sinister Kimye wedding predictions: first of all, Kim has chosen a dress; however, she can't fit into it. This point is helpfully illustrated by an image of a woman meant to look like Kim struggling to fit into a wedding dress, which the magazine notes in very tiny font is a "Photo recreation" (Fig. 1a, 1b). That same image also appears on the magazine cover without said informational caption, alongside a horizontally-flipped still from everyone's favorite Kim crying gif (Fig. 2). Anyway, in other gross wedding rumors: inTouch says there will be 150 guests; that Kim and Kanye have already gotten their marriage license (a rumor Kim dispelled two nights ago and again today on Twitter, oops); that Kim and her mom are "at odds" over cashing in on the wedding exclusive; and that Khloe will not be a bridesmaid. The grossest thing in this article: inTouch says that Kim is embarrassed about Bruce Jenner's "increasingly feminine appearance," noting that he shaved down his Adam's apple in January. "Her biggest nightmare would be him showing up in drag," says an "insider." Uhh, ok, if Bruce is trans — which the magazine seems to be implying by mentioning the Adam's apple surgery — then wearing a dress would not amount to "showing up in drag." Ugh. Moving on: Selena Gomez kicked out her own parents in revenge for telling her to stop dating Justin Bieber, or something. This is what inTouch has gleaned from the fact that she's selling her spare mansion. Idk, guys. In other news, everyone in the universe is terrified by the Katy Perry/Diplo romance, because he is a "bad boy." Sources worry that Katy is having "too much fun" with him and partying all the time — they were recently spotted out at a club til 2 IN THE MORNING, for instance. Ok, grandma, calm down. Elsewhere in the mag, Charlize Theron and Sean Penn, who have been dating for five months, have secret plans to wed. It will be a "low-key" gathering, "on a beach in Malibu in front of 200 guests." A paltry 200! Wow!
Grade: F- (busted seams in wedding gown)
---
Addendum-dum
Fig. 1a, from In Touch
Fig. 1b, from In Touch
Fig. 2, from In Touch