Welcome to Midweek Madness, where we frantically shovel the crumpled up pages of inTouch, OK!, Life & Style, Star, and Us Weekly into our gaping food-holes until, ink-stained and up-to-date on human stuff, we are sated. This week: InTouch grabbed some pals of Bruce Jenner to crowdsource a photoshopped image of what he might look like as a full-blown woman and MADE IT THEIR COVER; Miley is controlling, pregnant, and high on drugs; Khloe Kardashian's butt implants are leaking; her sister Kylie is suspected of lip injections/general ennui; and LeAnn Rimes is having a baby WITH or WITHOUT her husband's support.
Can't wait for your compliments below, let's do this!
---
inTouch
MY LIFE AS A WOMAN
Bruce Jenner, whose divorce was finalized in December, "will come clean in 2015 about transitioning" and wants to come out on the cover of The Advocate, an LGBT magazine. He can expect no support from his ex, Kris Jenner, who is known to transition into a hydra every third Sunday. "Kris is embarrassed by Bruce's transition and only cares about how all this will affect her reputation," notes a source. Listen, not everybody can be honest with themselves! Luckily for everyone, InTouch has developed some Exclusive New Art, seen on the cover: "Multiple sources and insiders familiar with the situation revealed exclusively to InTouch what Bruce wants to look like when his transformation is complete, and their inside knowledge was used for our cover photo recreation." Fun scarf, New Bruce!
G/O Media may get a commission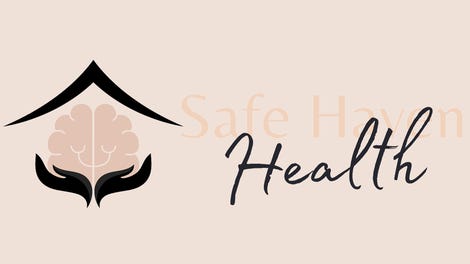 Addiction counseling
Safe Haven Health
FETUS NEWS: Elsewhere on the farm, Kylie Jenner is pregnant with Tyga's baby, which explains her big new tetz and a plate of food she had one time that was "piled high with fried chicken, french fries, and not one but two kinds of pasta!" Kris is planning to kill her daughter, who "really wants to have this baby." Beyoncé is 100% pregnant with a child made of sand; father-to-be Jay Z likes Blue okay but has felt an "emptiness," aka Girl Child Syndrome, and is pumped to push her aside in favor of a male heir. MONOGAMY NEWS: The Bachelorette's Andi Dorfman and Josh Something did Not. Split. Amicably. Josh was "very controlling," Andi "loves the spotlight." 2nd grade is a hard year, though.
Grade: C (drinking poisoned OJ in a forgotten corner of LaGuardia)
---
Life & Style
PREGNANT & DUMPED
In this week's cover story, Maria Shriver told son Patrick, 21, that Miley "notoriously lax about birth control" Cyrus, 22, isn't wife material during a routine tropical family intervention in Hawaii. The matriarch "reached her breaking point" when a photo surfaced of Miley bein' Miley on her laptop surrounded by clumps of weed, a rolled up dollar bill, and a "vial of white powder." Even though the duo had a commitment ceremony in a Miami hotel room that was "very real for Miley" despite "the rings fashioned from rolling papers and a little-person stripper acting as a minister," Patrick was like, I need space? to which Miley replied, "Well, you can't, because I'm pregnant!" According to reports, the future deadbeat dad is "still finessing" his exit plan...probs b/c his brain is too clouded from Miley's grade-A weed, roit??!?
Selena Gomez & friends were like, fuck boys, let's go get shitfaced in Dubai; she shared a "cozy camel ride" with European soccer star Sejad Salihovic and the camel was like, you two are so cute but get off!!!! Mariah Carey is sadly not in as #powerful a headspace re: her breakup with Nick Cannon—she went ahead and got real weird in Aspen, buying him $25K worth of unidentified gifts (30 pairs of skis for each time they had sex? 100 Lululemon meditation beads for healing/karma?) and inviting a guy in a Santa costume to come chill in her vacation home. Britt IDK, an early frontrunner on Chris Soules' season of The Bachelor, is a Liar And We All Know It; it's obvious because she's an actress who starred in the 2011 blockbuster hit short film you've definitely heard of, Innocent Attraction. Which is what this ISN'T, TO BE CLEAR.
WHY KATY PERRY TOOK JOHN MAYER BACK: ...they started texting, I think? Elsewhere in Hades, cash-starved cyborg Kourtney Kardashian sent her sister Kim a cease and desist letter for using her likeness without permission in Kim Kardashian: Hollywood; K-Stew is MAYBE dating a woman and Rob was like, CALLED IT!!!! Happy 4 u; Matt LeBlanc probably got divorced because he "kissed one woman, then the other before making the two girls kiss each other" at a Halloween party located in the basement of my childhood synagogue. And, best for last: Real Housewife Joanna Krupa is suing other Real Housewife Brandi Glanville for telling Andy Cohen on Watch What Happens Live! that her "p—-y" smelled. What!
Grade: C- (shrugging and crying and shrugging and crying until your head pops off)
---
OK!
I RUINED MY BODY!
Everybody send your best vibes to Justin Bieber's old house because Khloe Kardashian is LITERALLY FALLING APART—that is to say, "her butt implants are leaking." Also, she hates herself! "When Khloe looks in the mirror, all she sees is an ogre," says the bitchy gnome that lives above Khloe's mirror. Her family bullies her about her weight, she spends "hours" staring at pics of herself online, and a really sweet friend adds that "her inability to find love definitely adds to her lack of confidence." No word from Khloe, because Kris is currently dragging her by her hair to a cliff in Sparta to do What Should Have Been Done A Long Time Ago.
Teresa Giudice, prisoner, is in withdrawal from a host of drugs: Xanax, Valium...human growth hormones: "If you look at her appearance over the past year, you can tell she's gotten much broader, even her face and nose." Def def def def def. Back on the outside, Disney execs are hoping to take Jennifer Lawrence's career to the next level by casting her in Frozen 2; Mila Kunis, Egyptian fertility goddess, felt so "energized, powerful and feminine" during her pregnancy that she's turned her Eye to manifesting Child II; Heidi Klum might be in a relationship with a human 28-year-old, but don't let that fool you, idiots; her "trail of men" shows that she's "constantly trying to prove she's attractive and in control. And she's terrified to be alone!" Heidi, you have 100 children, you will NEVER be alone.
Grade: F (waking up next to Giuliana Rancic in a slime hot tub from The Matrix)
---
Us Weekly
SHOCKING NEW FACE
Us laments the sad fact that Kylie Jenner, post-pubescent teen, "wants to be seen as a sexual person." Dendy Engleman, a trusted lip injection specialist who could very well be a figment of my imagination at this point in the day, "suspects filler." Kylie is also fond of "drinking champagne out of the bottle," LIKE A GODDAMNED ANIMAL. Literally Kylie, try to enrage us more. A caption alleges: "they have fun and do silly stuff!" under a photo of Kylie and Tyga checking their phones. You can't quite make it out but I'm in the background of that pic, crying softly as I climb up a nearby tree.
Crazy lil' sneaks Jennifer Lawrence and Chris Martin have been "together this entire time," using their QUOTE-UNQUOTE "BREAKUP" to have sex with each other undetected. Alternate theory: Jen caught a glimpse of the Coldplay frontman's aging, gluten-starved physique and decided to stick to Skype. Alternate theory: Jen sends her lookalike assistant to get photographed hooking up with acceptable matches so she can hole up with the Guy America Won't Let Her Date, Justin Bieber.
So what is the Biebiee up to? Well, Keith Richards asked him "who the fuck are you?" in Turks and Caicos over NYE, later calling him a "wannabe." Justin, in full agreement, called it "the best night ever." Meanwhile, in a Connecticut prison, Teresa Giudice, who is known best as a cookbook author, skipped her first meal On The Inside: a hot dog and tater tots. Also she has a top bunk, which sources alternately say is "annoying" and "good." A bright spot for Teresa is apparently that she's been getting fan mail, which is interesting to me personally because I've been waiting to hear back.
Grade: F+ (drowning in a vat of your roommate's boyfriend's homemade kombucha)
---
Star
LEANN FINALLY PREGNANT AS EDDIE WALKS OUT!
Thank god, more news about LeAnn Rhimes and Eddie Cibrian! LeAnn "definitely has the baby bug," ewwww. Eddie is like, "I'm good on kids, tho" but agreed to rounds of super-expensive IVF treatments for LeAnn because "she's his gravy train, so having a baby with her would solidify a longtime source of money." Can't wait for two to become one! LeAnn thinks Eddie, well-known for his infidelity, might cheat on her with his ex Brandi Glanville, well-known for her psychopathy—so probably, yes, follow your instincts, LeAnn. Promising parent alert: "LeAnn has waited too long and worked too hard to give up at this point. She wants to have a baby, with or without Eddie's enthusiasm, and she's determined to be an excellent mother." America Shudders.
Does Bachelor Chris Soules know about contestant Jade...something-or-other's "steamy past"? Probably not, because he's dumb as shit and idk if they get Internet where he lives. SOMEBODY SEND CHRIS THIS MESSAGE: JADE HAS A DUI AND SHOPLIFTING ARRESTS AND STARS IN SEVERAL X-RATED VIDS. DOESN'T MEAN SHE WON'T THRIVE ON UR FARM, THOUGH.
After retweeting followers' suggestions to cut Tori out of her will, Candy Spelling is planning to leave most of her $600 million to "down-to-earth" son Randy because Randy is chill and Tori is a dementor. Other important breaking news: Taylor Swift forced an underage Lorde to fetch her drinks at the Globes, Mariah Carey reached out to Eminem with promises of intercourse, which "Em" found "laughable"; Justin Timberlake will now only go by JT, "he doesn't even respond if someone says Justin," cool. Adrienne Maloof has been trawling Hollywood hotspot Hyde Lounge for nubile young men and her go-to move is asking them where the bathroom is, which hasn't proven to be a winning strategy. Kendra Wilkinson put a GPS on Hank Baskett's jeep because she "doesn't completely trust Hank ever since Star revealed his romantic tryst with a transsexual model last summer," thank you Star; Katie Holmes looked like a "lost puppy" backstage at the Golden Globes, and, in the grossest item you'll ever hear in your LIFE, hairless bot Ansel Elgort apparently also goes by DJ Anselo.
Grade: B (Getting transformed into a bat; everyone in the cave is really welcoming)
---
Addendum:
Fig. 1, InTouch
Fig. 2, InTouch
Fig. 3, Star
Fig. 4, US Weekly