Welcome back to midweek madness, in which we gorge ourselves on fresh gossip from the weekly tabloids. Join us as we choke down what In Touch, Life & Style, Us, Ok! and Star are serving.
Life & Style
Following her breakup with John Mayer, Jennifer Aniston is prepared to do the unthinkable: Become a single mom. Though the mag is not sure whether she'll conceive naturally, use artificial insemination, or adopt, Aniston obviously has babies on the brain because her new $15 million six-bedroom mansion "has more than enough room for a nursery." Next: Justin Timberlake supposedly ran into Britney's dad Jaime Spears on the golf course and told him he's nervous to ask Jessica Biel to marry him even though she's the one. Jaime told him to "put a ring on her finger," and JT said he's already got one picked out, according to an insider. By the way, Jessica and Justin's new apartment has three bedrooms, which the mag points out is "plenty of room for kids!" Kellan Lutz of Twilight explains Robert Pattinson's "hookup trick": "He lowers his head down and the girls love it!"
Grade: F (Band aid in your burger.)






Ok!
"I Will Never Remarry." The mag writes that Jennifer Aniston has "experienced a stark epiphany: No man can live up to her ex-husband, Brad Pitt." A source says that since "each time she dreams of having a devoted husband, babies, and that white picket fence, she is let down," Jen has resigned herself to a life of love affairs and single motherhood. Also, there's a two page story about how Jen has "found her soulmate" in her dog Norman. Moving on: Jaime Lynn Spears and Casey Aldridge are still living together with their baby Maddie, but an insider says JLS has called off their wedding. "Jaime Lynn has everything she wants and feels no need for a ring and a piece of paper," says the source. Also, she likes being a Southern mom and is never going back to Hollywood. Finally, in an interview OK! asks Gavin Rossdale if he and Gwen Stefani are planning to have another baby. "That would seem logical, but then again so would sleep!" says Rossdale, "But, you know the men aren't in control of that stuff."
Grade: D- (Expired hot dogs.)




G/O Media may get a commission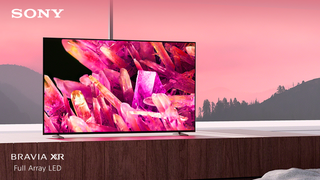 $400 off
Sony 55 Inch 4K Ultra HD TV X90K Series
Us
"He's The One!" This story is pretty much an excuse to print cute pictures of Reese Witherspoon and Jake Gyllenhaal, as there isn't really anything new to report on the engagement front. A Witherspoon insider says, "All of Reese's friends tell her they think he's The One." As for when Jake will pop the question, a pal says, "It's not a matter of if, but when. And when Jake asks, she will definitely say yes." Moving on: An insider says Jennifer Aniston's breakup with John Mayer wasn't mutual. "She would never have paraded him around like that if she didn't think what they had was real. She feels like he played her," says a source. Us has exclusive pictures from Natasha Bedingfield's wedding. Brandy attended the wedding, which was at the same place where Josh Duhamel and Fergie got married (but unlike their wedding, Bedingfield's wasn't fishing themed). Next: Us broke the LeAnn Rimes cheating story last week, and their follow up, "Why She Cheated," just makes it sound even more like a publicity stunt. When LeAnn and her husband Dean Sheremet were "caught" kissing by the paparazzi they were coming out of Whole Foods and had only purchased a banana and a bottle of water. A source says Eddie Cibrian "told his wife that this was a publicity stunt for the Lifetime movie." Finally, Michelle Obama "takes top honors" (if you can call it that) as Us celebrates 2009's best makeovers with 24 pages of filler.
Grade: D (Dieter's delight, a.k.a. cottage cheese on a bed of lettuce.)
In Touch
"The Breakup" Insiders say Angelina Jolie and Brad Pitt are constantly fighting because she's filming Salt and he's stuck taking care of the kids. "Brad gets tortured by the kids all day. They wrestle him and kick him and constantly harass him," says a source." Supposedly Salt insiders heard her saying during a phone call, "Will you please respect the fact that I am working right now? All you have to do today is watch the kids." Things are so bad Angie has banished Brad to the couch in their four bedroom suite at the Waldorf-Astoria. James Haven is staying with the family in New York and Angie has asked her brother to talk some sense into Brad. The mag dug up pictures of Angie looking uncomfortable with Brad for the requisite "maybe she's more into her brother than her husband" sidebar. (Fig. 1) In Touch asks: Has Tori Spelling taken her diet too far? Spelling's rep says she's the same size she was before giving birth, but the mag thinks her young, super-skinny 90210 co-stars "could be a bad influence." Paris Hilton's new boyfriend Doug Reinhardt says he wants to have a baby with her. "Paris would make a great mom - she's my Angel Princess," says Reinhardt. Nick Lachey and Vanessa innillo had a fight at a L.A. restaurant. Manillo stormed out right after their food was served and Lachey paid the check and had takeout boxes made up before he caught up with her outside. In Touch says plastic surgery has left Daryl Hannah "almost recognizable." Next: The mag is calling out LeAnn Rimes for probably fabricating her affair with co-star Eddie Cibrian. "It's fishy how very obvious she was about this," and insider says. In addition to the TV movie Northern Lights, Rimes has a new song and book coming out next month. "She wants to get back on the A list," says the insider. In an interview, the mag asks Matthew McConaughey if he has any regrets about past relationships now that he's married. He says, "You wouldn't be where you are if you didn't go through all the other things. It's an honor to be at an ex-girlfriend's wedding or to have them over to dinner. There's nothing goofy about that."
Grade: D+ (Week old Red Lobster doggie bag.)
Star
In a continuation of a story Star ran recently about Angelina Jolie catching Brad Pitt comforting their pretty nanny, "Don't Touch Me!" claims Angie's still mad so she's refusing to sleep with Brad. " A source says, "she knows it's torture for Brad, denying him that way. But she wants him to learn a lesson." She refuses to take a daily bath with Brad, which is apparently one of their "sexy traditions" and has banned him out of her bedroom. At least in Star's account, Brad gets his own room at the Waldorf-Astoria, instead of the couch. However, the mag says he's taken to "camping out with the kids in sleeping bags inside little tents in their rooms" at the hotel. Sean Penn and Natalie Portman were spotted making out at a hotel in Hollywood. An eyewitness claims he walked in on them making out behind some curtains on a terrace off the hotel bar. "When they saw me, they were startled and quickly composed themselves," he said. The hotel was hosting a party, and the eyewitness says once the room got crowded, Sean and Natalie took an elevator up to the private rooms and didn't come back for 45 minutes. After returning to the party, the two split up. "[Natalie] broke it off when she found out that Sean was still with his wife, Robin Wright Penn," says a source. Sean started flirting with another woman, who said "I don't do that! Your girl's upstairs, and your wife is at home. You're busy." The eyewitness says Sean chuckled and left. Moving on: Guy Ritchie is dating Elle Macpherson. A source says Owen Wilson and Kate Hudson are planning a June wedding. Blind item: "Which sweet starlet's apartment smells less than fresh? Neighbors say funny-smelling smoke surrounds her door on her days off. How's that for a bit of gossip?" In a possibly related story, Leighton Meester has asked everyone on her floor in her apartment building not to smoke because the smell comes under her door and she gets a sore throat if she's exposed. In "Starving For Attention" Star is hating on ladies for being too skinny. They suggest Gwyneth Paltrow eat a "big ol' piece of chocolate cake." (Fig. 2) A doctor who didn't treat Natasha Richardson says she probably could have been saved if she had taken her instructor's advice and let paramedics look at her head immediately. "The typical mortality rate from epidural hematoma is relatively low ... It needs to be taken care of right away," said Dr. John Knightly of the Concussion Center at Overlook Hospital in Summit, N.J. The mags all featured pictures of Richardson's grieving family at her funeral, but frankly, we couldn't handle pouring over pictures of her coffin being carried to her grave. In an exclusive, Star wonders why Jaime Lynn Spears and baby Maddie didn't accompany Casey Aldridge to Roosters Mud Jam, "a dirt-caked ATV event in Dehli, La." He and his friends were drinking heavily and there are photos of a blonde holding on to him as he drives his ATV into a muddy river. The woman, Brandin Walker, 25, is a married mother who says she was just innocently hanging out with Casey, and that her husband was at the event. Finally, in a story entitled "Jennifer is Jaime's Taco Belle" we learn that Jaime Kennedy "adores plumping [Jennifer Love Hewitt] up with yummy, calorie-packed eats!" Watch out JLH - it sound like Jaime is planning on eating you!
Grade: C (Soggy tortillas.)
Fig. 1




Fig. 2