Welcome to Midweek Madness, where we find ourselves continuously intrigued by the fact that every single tabloid is obsessed with pink and yellow. This week, Angie and Brad are over because of Selena (they're not), Kim can't stop eating (yes she can), Miley's married (no she's not), and Casey Anthony is pregnant (I need to leave Earth).
Ugh.
Over the past few weeks, the tabs have all covered the same stories, so this week, instead of breaking it down by mag, let's look at how they all tackled the same people!
---
G/O Media may get a commission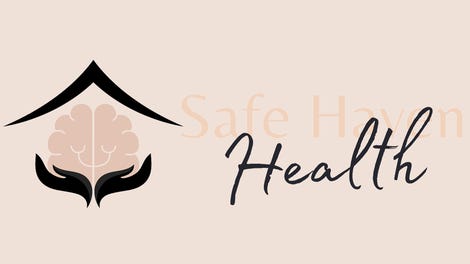 Addiction counseling
Safe Haven Health
Angelina & Brad
OK, let's start at the beginning. The big stuff. The important news. Angelina Jolie is divorcing Brad Pitt because she suspects he's cheating on her with Selena Gomez. This sounds nuts because it is nuts—the kind of bonkers celebrity rumor that's based on the teensiest, tiniest bit of circumstantial evidence. In this instance, that evidence is the fact that Gomez and Pitt both appeared in The Big Short. Star claims fans have "wondered how close the pair [have] become" since appearing in an photo together (at what I believe was a Golden Globes party), but if working together once and attending the same party is all it takes to make you a couple, Brad Pitt is also cheating on Angelina Jolie with Susan Sarandon, Geena Davis, Anthony Hopkins, and Jonah Hill. Meanwhile, I'm in an exceedingly unhappy and communication-free polyamorous relationship with scores of former coworkers whose names I don't remember. In other Jolie-Pitt news, the folks at Life & Style and In Touch are very worried about Angie's health, and—full disclosure/rightly or wrongly—I'm starting to become one of those people! In Touch claims it's a mysterious autoimmune disease, and that she's currently being tested for Addison's, "which can be life-threatening if not treated properly." She is reportedly "terrified."
---
Miley & Liam
Moving on, we've got two contradictory exclusives about Miley Cyrus and Liam Hemsworth. Star and OK! claim Miley is attempting to get herself pregnant ASAP so she can "put Liam Hemsworth on lockdown," but Life & Style is reporting they're already married, sans pregnancy. Who should we believe? Well, none of them—but if forced to choose, I'd go with Life & Style, because I buy a story about Miley having a "secret beach wedding" over a diabolical pregnancy trap. So. Let's discuss the wedding. It happened "over the winter holidays" while Miley was visiting the Hemsworths in the mythical land from which Hugh Jackman and Nicole Kidman were spit out, Australia. The magazine has plenty of details about the ceremony, including the fact that their rings were "fashioned from palm fronds," and this report from a guest:
Liam asked everyone in his family to hold a candle. He and Miley lit each one, saying it represented the eternal flame of their love.
Notably absent from the description are any details about Chris Hemsworth, who was presumably whispering, "Wait, what's happening? Who is this again? Why are we here? What is this candle for? Is that Liam?" Additionally, please note the absence of Miley's family, who "couldn't make it" because the event was "so last minute." No matter, though, because the couple can invite the Cyrus clan in March, when they "sign papers in LA."
---
Kim & Kanye
Speaking of signing papers, Kim and Kanye are about to sign a huge stack of ones that say "DIVORCE!!!" at the top. Though she "used to be charmed by Kanye's outlandish behavior," she's more than over it at this point, and finds it "irritating and off-putting." In Touch's sources add to the story, claiming Kim is "livid" about his rants "making the Kardashians look bad." Which. I mean, let's not even go there. We've been there too many times this month and it's just not worth rehashing. Anyway, Kimberly has reportedly told her lawyers to draw up divorce papers "so if she decides to end the marriage, she's ready to go." This is a smart move, because everyone should have a Go Bag filled with cash, water, toiletries, extra sets of keys, a battery-powered radio, flashlight, medication, non-perishable food, and a spare set of divorce papers.
In this week's Kanye-free Kim news, she "can't stop eating." No matter what you do to stop her, it won't work—so don't even try! OK claims her inability to lose weight after the birth of Saint is making her "miserable" and that she is "panicking" over the extra pounds. She may have even eaten all the food from her Go Bag!
Let's take a break for a moment. Look at this graphic.
First of all, gross.

Second of all, Adrienne Bailon has looked like that exactly one night in her life.

Third of all, In Touch says Blac is pregnant, so.
---
Gwen & Blake
Wanna know more about this inescapable romance? No? Too bad, because I have some more repulsive details about these two human-sized tongues. According to both Star and In Touch, what happened was that Gwen had a huge crush on Blake from the moment they began working together on The Voice, but it "went unnoticed" by Blake, so she "took matters into her own hands" by asking if she could drop by his house to "tell him" something important. Ugh. I don't want to finish transcribing, but feel like I must. So. Hold on. Deep breaths. Deep breaths. In. Out. I am present here. I am mindful. OK.
"When she arrived, the source continues, 'she laid her feelings out, saying she'd been flirting relentlessly and wondering why he'd ignored her advances. Then she ended her confession by telling him she wanted to kiss him—and they did, right there in his living room! The rest is history.'"
The source is not wrong! It is history! And they haven't stopped kissing since.
Now that I've got you this far, how 'bout some more Gwake news? Life & Style reports that Miranda Lambert is determined to have her wedding (presumably to that boring musician she's dating) before Gwake's, and Gwen "feels like she's in a race" and "wants to outdo Miranda in every way." This is the exact opposite of The Amazing Race, and I hope neither of them make it to the finish line.
Katy & Orlando
This is probably actually happening and it makes me wanna hurl.
Casey Anthony
I'm sorry, why is this person on the cover of In Touch? Oh, she's pregnant? Cool. Great. Fabulous. I'm gonna be sick. A juror from her trial—you know, the one where she was accused of killing her daughter?—spoke to In Touch and said, "No, I don't think Casey Anthony should have another child. No, she should not." Interesting take!
---
Wrong Answers:
Star:
In Touch:

Life & Style:

---
And Also:
Gwyneth Paltrow and Brad Falchuk are probably going to get hitched, and that wedding will have the guest list of the CENTURY, lemme tell ya.
Colin Hanks and Chet Haze (nee Hanks) are "at war." Colin thinks Tom and Rita "spoiled" Chet, and that he is "damaging" their family's reputation.
There is a 0-100% chance that Khloe and Lamar are back together.
Megan Fox and Damon Wayans Jr. are probably hooking up.
Cash Warren and Jessica Alba sleep in separate bedrooms.
I always forget Jessica Alba is married to a man named Cash Warren.
When it comes to dining out, Sean Penn won't even give waiters the tip.
Cara Delevingne and St. Vincent might still be together, and wedding bells may be on the horizon.
Wear suede or don't get laid.
Wear black and yellow or...go to...hell-o.
Tori Spelling is...falling...in love...with her stepson?
We need to end here.
---
Appendix:
Fig 1. In Touch
---
Contact the author at bobby@jezebel.com.