Welcome to Midweek Madness, where the tabloids are still horny as a dolphin in an isolation tank for Brangelina gossip. This week, we discover that our magazine store has just opened a new location a block away from the old one that is a tiny bit smaller than the old one, but has an entire row of candy! Also bongs and vapes and poppers, but that's not the point! The point is that Brad had an "emotional rendezvous" with Jennifer Aniston, and a "face-to-face showdown" with Angie, who is apparently in love with some billionaire.

P.S. I didn't get Life & Style today because the cover story was about Gwen Stefani and Miranda Lambert, and honestly who has the time.
---
OK!
Let's start with the "secret reunion" of Brad Pitt and Jennifer Aniston. The little narrative OK! has constructed here is a damn good one, and begins with Brad pacing around his house for house while "debating whether to call" Jen for advice. "When he finally did dial her number," they write, "Jen was more than happy to hear from him." After what I presume to have been 8-10 minutes of listening to Jen laugh, Brad "worked up the courage to ask if she'd be willing to sit down with him" once she was in LA again. After another 4-6 minutes of laughter, she reportedly agreed and penciled the meeting into her calendar, somewhere between her daily "I'm fine" affirmations, romps in the hay with Justin, and SmartWater chugging sessions.

And Also:
Kris Jenner got so wasted during a recent dinner date with Corey Gamble that he had to "help her to the car" to prevent her from falling.
FYI: That means Corey Gamble and Kris Jenner are still dating.
Christina Aguilera once "called a staffer from the other end of the house to get something like a towel that was mere feet away from her."
Lindsay Lohan was a guest on Jamie Oliver's cooking show and the taping was reportedly a disaster.
Sandy B's boyfriend Bryan Randall smokes and Sandy HATES it.
Kate Winslet may divorce Ned Rocknroll soon.
Remember that Kate Winslet married a man named Ned Rocknroll?
---
Star
G/O Media may get a commission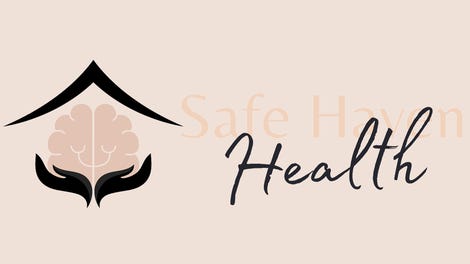 Addiction counseling
Safe Haven Health
Ooh, this is a new one! Brad was reportedly "blindsided" by Angie's decision to divorce him because, along with the papers, she dropped another bombshell: she'd fallen in love with another man! A man she met at a "United Nations charity event" who happens to be in his 50s, happens to a billionaire, and happens to be married. Brad didn't take the news lightly, and reportedly got "furious."
They write:
Angie's shocking confession may have led to Brad's now infamous midair meltdown on a private family flight from France to L.A. on Sept. 14, during which it was initially alleged that he had become verbally and physically abusive with Maddox.
That doesn't excuse the alleged abuse, but it would certainly explain the anger. But who's the married billionaire? My guess, based on nothing but his bank account, is Mark Cuban.
And Also:
Janet Jackson is pregnant with TWINS.

Gwyneth Paltrow "hates that" Jessica Alba is more successful than she is.

Matt Lauer is about to be fired from Today.

Khloe Kardashian "never tips at restaurants and is always so rude to the waiters."

Kris's alleged problem with alcohol is being mentioned a lot.

Naomi dumped Liev because she never trusted that he wouldn't cheat.

---
In Touch
And now a "world exclusive" that is more or less an exaggerated version of what we've all been suspecting would happen anyway. Brad and Angelina's divorce battle will be a "face-to-face showdown" in which both sides will bring up dirty little secrets from each other's past. Brad plans on unveiling Angelina's "psychiatric records," and will "explore her mental health" as a way of proving his case. What is his case, exactly? I'm not sure. Meanwhile, Angie's secrets include...wait. She doesn't have any. A source says she lacks "any hidden bombshells to produce, no drawer of photos of herself beaten up."

Brad "believes he has the upper hand," and will do his best to "prove she has a mental disorder." Dark! I don't like this.
I Don't Know How To Comment On This:
Fine, I know exactly how to comment on this. (That won't work on mobile btw.)
And Also:
Am I supposed to know who Coco Rocha is?
Kate Winslet ate turkey jerky.
Elle Fanning at a s'more.
Lena Dunham ate a pancake.
Ben Higgins ate a donut.
When asked what she read last night, Lindsay Arnold replied, "My Twitter feed." Same, girl.
---
Appendix: