Hi, everyone. Meet Tish.
Two days ago, Will Sansom, Gawker Media's office manager, sent me a Vine of hers that was quickly gaining traction online. To set the 7-second scene, Tish — an 18 year old from Huddersfield, United Kingdom — is in her mum's car. Her mum wants her out of the car. Tension ensues. #Broombroom
Since Tuesday, I have watched this Vine approximately 1,000 times. I have also watched all of Tish's other videos and enjoyed them almost as much, although nothing quite beats "In muh mum's car" because — like they say — you never forget your first. True for love-making, true for the Vines of West Yorkshire teens.
She's not just the best at video. She's also the best at Twitter.
G/O Media may get a commission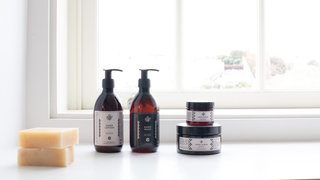 Exfoliate and Hydrate
The Handmade Soap Company
I'll swear on anything that you want me to that I am not here to mock Tish. I genuinely think she's very funny. I want all the best things in the world for her. I want her to come to the Gawker Media holiday party. I want her star to burn in the sky forever.
I'm not the only one to think so, but, unfortunately, she's reluctant to embrace her celebrity:
She's also threatened to stop making Vines a few times, but I'm hoping that's just a ploy to get her Team Tish hashtag going stronger. Comb through her Twitter mentions and you'll find far more supporters than haters.
This is anti-comedy at its finest. Better than anything Tim & Eric or Andy Kaufman or any Adult Swim show could ever hope to produce. #TeamTish now. #TeamTish forever. Amen.