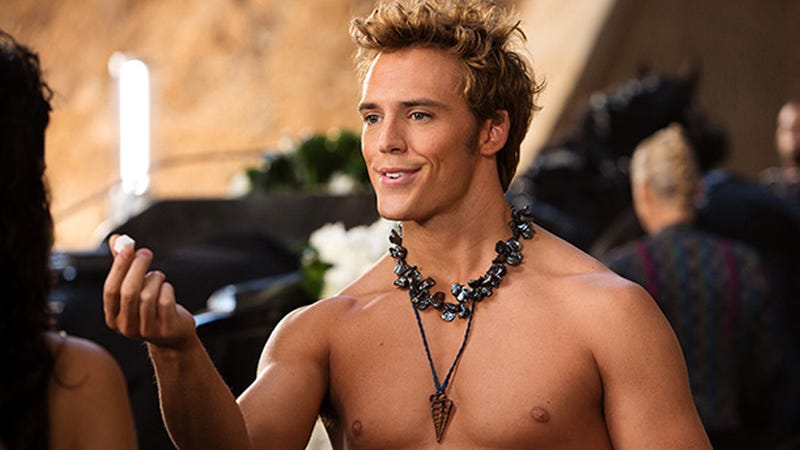 Lionsgate released another promotional photo of Finnick Odair from Catching Fire and — WAH WAH — is it ever underwhelming. Nothing against actor Sam Claflin. He's not a bad actor. He's not bad looking. He just suffers from a terrible case of Notjessewilliamsitis and there's no shame in that. The vast majority of the world suffers from Notjessewilliamsitis and they don't even know it!
Because Notjessewilliamsitis is incurable, let's move on and focus on other, less grim topics — primarily Catching Fire's spray tan budget (estimated at $1 billion) and why they chose to style Finnick like the love interest from a 2002 Disney Channel original movie. District 4 — rich in the fruits of the sea and L.A. Looks Mega Hold hair gel.
Image via Lionsgate.