Mischa Barton has a new movie coming out and it looks...familiar.
The Basement comes out digitally this September and its plot concerns a serial killer name The Gemini. Bloody Disgusting reports:
A L.A. serial killer known as The Gemini (Davis), who tortures and ultimately murders his victims in the dungeon-like basement of his San Fernando Valley home. By the time the movie opens, Gemini has already claimed seven victims, all of whom he has horrifyingly maimed and decapitated with a blowtorch, but Craig Owen (Long), the famed musician who Gemini has chosen for his eighth victim, and Craigs beautiful wife Kelly (Barton) prove every bit the killers equal in the art of psychological warfare, giving rise to one of the more diabolical plot twists in recent memory.
And from the trailer it looks like "The Gemini" slips in and out of 12 distinct personalities while he keeps his victim Owen in torturous captivity. This all sounds a lot like M. Night Shyamalan's 2016 film Split, in which James McAvoy plays an unhinged man with 23 different personalities, which I'll add was wildly successful at the box office and was hard to miss.
But unlike the plot of Split, it seems that The Gemini's personalities include:
A clown
A priest
G/O Media may get a commission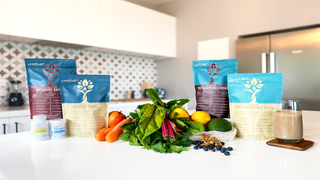 And, uh....*squints* Benedict Cumberbatch?

Just to name a few!
I'm looking forward to watching this movie on Netflix in a few months.