Antifa, Alexandria Ocasio-Cortez, Kim Jong Un, and Fidel Castro—who is dead—are all "enemies of freedom" according to a Memorial Day video played by the Fresno Grizzlies, a fairly mediocre triple AAA baseball team. Truly an incredible and moving way to honor dead veterans.
The video, which features the audio of a speech given by Ronald Reagan, is pretty par for the Memorial Day course until about the three-minute mark, when it suddenly... pivots. Photos of antifa protesters, Kim, Ocasio-Cortez, and Castro play as Reagan begins intoning, "As for the enemies of freedom, those who are potential adversaries, they will be reminded that peace is the highest aspiration of the American people."
On Tuesday night, Ocasio-Cortez responded to the Grizzlies, writing in a tweet, "What people don't (maybe do) realize is when orgs air these hateful messages, my life changes bc of the flood of death threats they inspire. I've had mornings where I wake up & the 1st thing I do w/ my coffee is review photos of the men (it's always men) who want to kill me." She has received so many death threats that Capitol Police have trained her staff to perform risk assessments of every visitor to her office.

Ocasio-Cortez continued: "All of this is to say that words matter, and can have consequences for safety. For those who believe in 'free speech': whose free speech do you believe in? Bc some folks using free speech to defend racism are also supporting folks passing laws to allow running over protesters."
Shortly after Ocasio-Cortez called them out, the Grizzlies, very belatedly realizing how monumentally they fucked up, apologized for showing the video, describing the ending as "misleading and offensive editing." The mea culpa continued: "We apologize to our fans and to our community for the error and for not properly vetting the video."

G/O Media may get a commission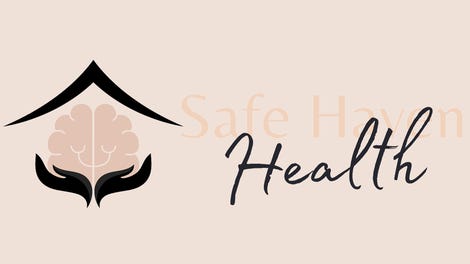 Addiction counseling
Safe Haven Health
Apparently, that first apology was not enough, as the Grizzlies issued a second one on Tuesday night, which read: "We're embarrassed we allowed this video to play without seeing it in its entirety first. We unconditionally apologize to Rep. Ocasio-Cortez in addition to our fans, community and those we hurt. It was a mistake and we will ensure that nothing like it ever happens again."
The team blamed the video on someone "from outside our front office," which certainly begs the question of why no one in their front office—allegedly!—was able to watch a video that clocks in at under four minutes from start to finish.
According to an email sent to the Washington Post by the team spokesperson, the staffer who was "responsible for the video" was "remorseful."