Arthur Kade, noted humanitarian and inventor of the groundbreaking Kade Scale (it rates women from 1 to 10!) has broken in to the Australian media with an interview in Cleo magazine, which he has helpfully posted on his incomprehensiblog.
Highlights of the interview include Kade's views on dating ("I know that I can get any girl that I want and, currently being a celebrity, girls are all over me all the time") and his dreams ("I want to be an Oscar-winning actor. Also, I enjoy writing so much, and want to pen a New York Times best-selling book and be a Pulitzer Prize-winning novelist"). Some have suggested that Arthur Kade is to the Internet as James Franco is to General Hospital, but after perusing his blog The Dangling Modifier ArthurKade.com, we've come up with another theory. Here's what he says about his appearance in Cleo:
The article is tremendous, and considering that Australia is all the way on the other side of the world, and features 2 of the biggest and most advanced cities (Sydney and Melbourne) in the world, the fact that CLEO Magazine has decided to feature a "Celebrity" as they called me shows the impact around the world that "The Journey" is having in just 10.50012 months with more surprises on the way. Aussie girls are also some of the most beautiful in the world (I will be developing an International Kade Scale Soon, but Aussie girls are always in shape, have gorgeous features in a very California way, the several that I have slept with have been amazing in bed ((One actually was one of the best of my life because she was like a Porn Star in the sack, and listening to her accent as she screamed my name was like an orgasm all in it's self)), and she was a 5′9″ model with amazing legs, reddish blond hair, and blue eyes that were striking like an owl) extremely flexible and athletic, and just a joy to be around.
James Franco and Tucker Max comparisons notwithstanding, we think Kade's writing style has something in common with a certain tipster of ours, someone who also cares a lot about Hollywood and acting, and who chronicles the missteps of Kevin Sorbo. Pynchon and Salinger, eat your hearts out.
G/O Media may get a commission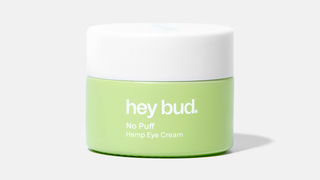 15% off
Hey Bud - No Puff Hemp Eye Cream
Arthur Kade Is Featured In CLEO Magazine In Australia [ArthurKade.com]