People who find Bradley Cooper to be a talented actor in schmaltzy dramatic roles as well as a virtuosic filmmaker, avert your gaze.

Everyone else, appreciate the decade-long extended metaphor that is this clip of Cooper's character on Nip/Tuck explaining how he injured his neck trying to suck his own dick. And please join me in nominating it to be played live at the Academy Awards this year.
The arc of Cooper's character in the episode (part of the show's fifth season, which premiered in 2009) is that he unethically asks a patient, who has just been given penis-reduction surgery (it's Nip/Tuck, bear with me) by his friend, to teach him how to suck his own dick. He can't, although he tries, and in the process injures his neck.
Another facet of Cooper's character is that he's a hack actor turned hack screenwriter. Maybe the host, or whoever sets up the clip, could mention that? They wouldn't need to elaborate. Although they might also include a good line Cooper delivers earlier in the episode, not featured in the above clip, when he's ruminating on how he might tweak his budding screenplay: "I want to make [the script] more about my character, you know, really flesh it out. Workshop it."

G/O Media may get a commission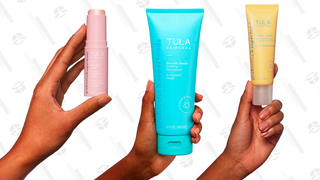 Imagine it: workshops, owned. Bradley Cooper….owned.
Life goes on, but see how the sun shines a little brighter.