Sheila Nevins, the 78-year-old President of HBO Documentary Films who has won more individual Primetime Emmys (32) than any other person (oh, she also has 46 Peabodys and 26 Oscars), was a guest on Alec Baldwin's podcast Here's the Thing this week to promote her new book, You Don't Look Your Age...and Other Fairy Tales.

Toward the end of their chat—at around the 34-minute mark—Baldwin cuts the crap and reveals his final question. You can listen to it here, or just read the full nightmarish exchange below.
ALEC: There's something about you, there's this woman thing about you, you go and make this effort, and the beautification and kind of corrections and all this other stuff—you look phenomenal, by the way.

There's this thing about you: You bathe in this world of the stark and the real, but there is a part of me that [thinks] you want to be in love again. I see you in a bathrobe on a terrace in Paris, and you're just having the longest kiss in the world. Is that what you want? [Important Editor's Note: Nevins is married.]

SHEILA: I think that's what you want.

I already have that, actually.

I don't really wanna be in a bath robe on a terrace. It's a good thing you're not my psychiatrist.

You don't want to be in love again? Passion? Romance?

No. I wanna make the best documentary in the world.

That's it?

That's it! That's all I want! I want people to buy my book!

I just offered you love, romance, bath robe, Paris, and you'd rather...

I don't want it. I don't believe it. I want to make a documentary that wins a prize.

That's why you're the greatest.
Imagine having more passion for your work than making out in a bath robe. God bless her, particularly for putting up with this odd line of questioning.
[Page Six]
---
Rachel Bilson attended a NYFW event, and this is how Getty Images documented it.
G/O Media may get a commission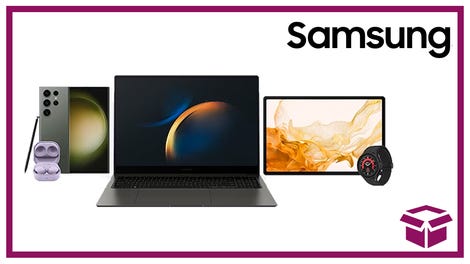 24 hour deals
Discover Samsung - Daily Deal
---