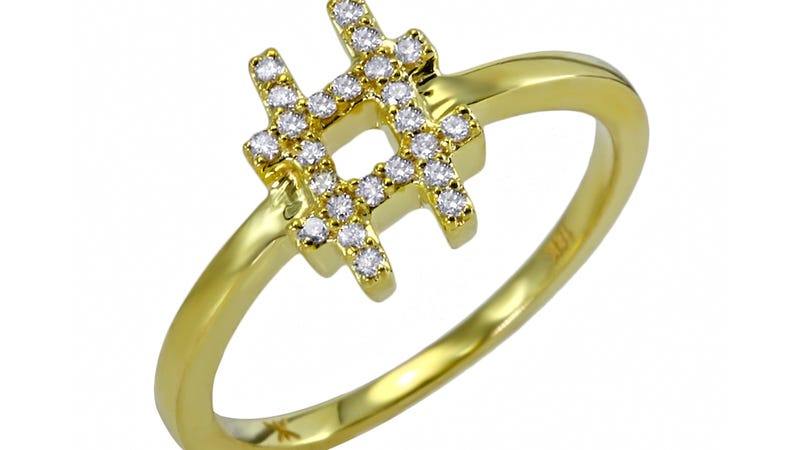 Are you looking for creative ways to blow damn near a thousand bucks AND simultaneously proclaim your love of all things social media? Run and go get your credit card, because your search is over.
Bloomingdales is currently selling this 18-karat gold diamond hashtag ring for a mere $825, CNBC points out. The work of jeweler Khai Khai, it is rather shiny. If it doesn't quite tickle your fancy, it's but one of several digitally inspired offerings available on the company's website, including an "@" ring ($1,100), an exclamation point necklace ($550) and hashtag studs ($950).
Alternatively, open the window of your apartment and simply fling your cash to the streets below.
Photo via Khai Khai