During the Olympic figure skating short program competition last night, 15-year-old prodigy and pride of Russia Julia Lipnitskaia (or Yulia Lipnitskaya, if you'd rather) took a fall on the ice that ended up knocking her all the way down to fifth place. A lot had been riding on the young athlete. She had already helped the Russian team bring home gold in the Team trophy competition and all of her home country was hoping that she's be able to score higher than the defending champion, Yuna Kim of South Korea (known in the figure skating world as "the queen").
It always feels a little tragic when a passionate competitor fails to do their best and with Lipnitskaia, that feeling is only magnified. She looks so young and seemed so crushed by her scores that all you wanted to do is hug her and tell her that everything is okay and that, heck, fifth place isn't all that bad! Of course, Lipnitskaia is a professional athlete, not a baby. She understands the ups and downs of skating far better than any of us could, so it's not like she needs our protection or coddling...or so I thought until I read "Figure Skater Julia Lipnitskaia Succumbs to the Weight of All of Russia," a gut-wrenching article published yesterday in The Washington Post.
Sally Jenkins writes:
There was a whole country leaning on a very small pair of shoulders, and Julia Lipnitskaia very nearly held up. But the pressure of the Olympic figure skating short program Wednesday night drained and unnerved even the most experience-toughened champions, so it was no surprise or disgrace when the 5-foot-2 skater couldn't quite deliver what all of Russia wanted from her.
And:
Afterward, as she waited for her marks, she looked even tinier, almost cradled under the arm of her coach, Eteri Tutberidze. She greeted the row of digital numbers, which put her in fifth place and not even close to Kim, with an eerie solemnity. Then she walked backstage and into the media interview zone, where she maintained her composure for a minute more before she cracked.
G/O Media may get a commission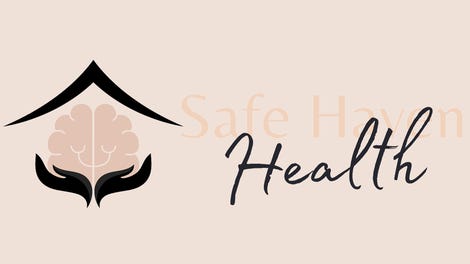 Addiction counseling
Safe Haven Health
Also:
"For the jump I didn't have enough strength," she said, according to an official interpreter. "I got very tired on the steps sequence."

She added, in a near whisper, "I will fight tomorrow."

Then she stepped out of the light and cried.
Are you crying with her? I'm crying with her. Lipnitskaia has just become everyone's Russian little sister and we need to give her a world of hugs!
(Kidding aside, do not try to touch professional athlete Julia Lipnitskaia.)
Image via Getty.