Verda Byrd is a 72-year-old white woman who thought she was black for most of her life.
Byrd's story is all the more strange in light of Rachel Dolezal's whitey long con. The difference is that Byrd says she had no clue about her white ancestry growing up.
A foster kid since age 2, Byrd was raised in Missouri by her black foster parents, Ray and Edwina Wagoner, who were only able to adopt her because officials at the time thought her mom was white.
In 2013, after uncovering her adoption papers many years after her parents' deaths, Byrd found out she was white and also learned that she had three biological sisters, who are also white.
G/O Media may get a commission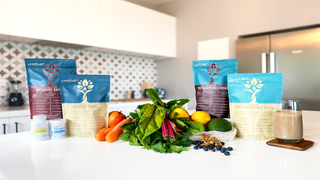 Byrd told People:
"On every single paper, it said that I was white. It was overwhelming – unbelievable. I had never questioned it growing up and my parents had never told me. They took that I was white to the grave, and I simply had no clue. I thought I was black."
Byrd says much of her upbringing was surrounded by black culture, she went to a black church, and since her parents were black (Byrd also twice married a black man), the thought of being white never crossed her mind:
"In our little town of Newton, we didn't have segregation. And nobody really bothered me, because my complexion was light... My mother took me to a black hairdresser, and I grew up participating in Martin Luther King marches and eating soul food," she says. "My life was completely immersed in black culture, and why wouldn't it be? For all intents and purposes, I was black."
Byrd's 58-year-old long-lost sister Debbie Romero says:

"Not only do we learn we have a sister, we learn that she has grown up black. But it certainly didn't bother us. It's not the color of Verda that shocked us, but the fact that we have found a lost sister. She could have been purple as far as I care. It's just so fun to have her now in my life."
She could have been purple.
Despite the similarity to Dolezal's fiction story, Byrd rejects the comparison. "I respect her for wanting equal treatment, but the fact is, she outright lied. That's what is so upsetting to me," says Byrd. "She knew she was white and tried to be something she wasn't. Whereas in my case, the fact is, I simply did not know. And really, now that I know the truth, does it really matter?"
---
Contact the author at clover@jezebel.com.
Image above features Byrd with her parents, via USA Today