Yesterday I had the extreme pleasure of attending the Arrested Development reunion at the New Yorker Festival, and by "extreme pleasure," I promise I'm not exaggerating. Being a mega-fan of the show a since it first aired, I found myself simultaneously cheering, clapping, and half-crying while my insides fluttered nonstop (and felt something like this.) It was an Arrested fan's wet dream come to life, and when the cast announced that they were perusing a movie and a TV series within the next year or so, it became anyone with great taste in comedy's wet dream. I fancied myself a pretty die-hard fan already, but ended up spending the entire hour-and-a-half long panel being delighted at all of the new show trivia I was learning. And now I'm sharing my favorite tidbits with you.
---
Portia De Rossi's "Diva Clause."
Attached to the very-first script was a warning about no diva-type behavior allowed on the set due to the bare-bones style of production they had planned.
---
David Cross had to fight for Tobias' signature mustache.
Apparently, Fox has three restricted items that the network's male characters are forbidden to wear, mustaches being one of them. Thank goodness they came to their senses.
G/O Media may get a commission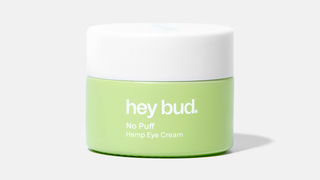 15% off
Hey Bud - No Puff Hemp Eye Cream
---
Internet, stop blaming Michael Cera.
Whether this is actually true or not, Mitch Hurwitz takes the blame for the years and years of rumors that Cera was the one cast member holding the movie's production back. As they say, "Internet Hates Michael Cera," but perhaps no longer?
---
How Amy Poehler's second guest-starring bit came to be.
Amy's second appearance on the show came out of her desire to finish the storyline and one hour of prep time.
---
Jason Bateman on playing the Straight Man, rejuvenating his career.
Bateman says he saw the show as a "chance to hit the reset button" on all his "baggage," (meaning: his previous television shows). Plus, Bateman's mother is British?
---
The cast discusses their cancellation.
Tales of how 20th Century Fox always treated Arrested like a bastard step-child, even after the show's Emmy win.
---
Mitch Hurwitz talks about his vision for the new movie and television series.
This is why some are still skeptical about the movie and/or TV series will actually ever come to fruition. Basically it boils down to having too many businesses invested already, taking the Bluths from TV to a movie within a few months of each other will be difficult, no network has agreed to air the show yet, Fox is the devil, etc.
---
The Chicken Dance.
During the Q&A portion of the panel, a brilliant mind asked for the cast to perform their respective chicken dances.
---
To watch the entire panel in full, head on over to The New Yorker's Facebook page and "like" it to view.