On Friday, the New York Review of Books published "Reflections on a Hashtag," the cover story for its October print issue, written by Jian Ghomeshi, the former Canadian Broadcasting Corporation host whose sexual assault trial sparked a national conversation about sexual violence in Canada in 2016. (Ghomeshi was acquitted several charges relating to three women.) The October issue is called "The Fall of Men."
The news of Ghomeshi's cover story first broke on Twitter on Thursday night, when writer Nicole Cliffe tweeted "I am hearing that Jian Ghomeshi is apparently writing an upcoming cover story for the New York Review of Books." Cliffe added that she only had one source and invited anyone who could confirm the rumor to email her. On Friday morning, she tweeted, "Update: I can now confirm that this is happening, and soon."
Shortly after, the news was confirmed by Sean Craig, a reporter at The Logic.
(Jezebel reached out to Ian Buruma, the editor of NYRB, and Nicholas During, the magazine's publicist, for comment on the story and did not hear back by press time. The NYRB declined to provide a statement when contacted by phone.)
In the piece, described on the cover as "Jian Ghomeshi on Jian Ghomeshi," the former CBC host quips that since the numerous allegations and subsequent trial, he's "become a hashtag." He continues: "One of my female friends quips that I should get some kind of public recognition as a #MeToo pioneer. There are lots of guys more hated than me now. But I was the guy everyone hated first."
G/O Media may get a commission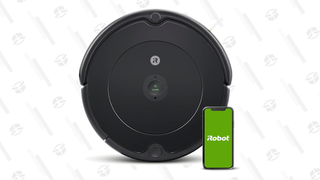 35% Off Black Friday Deal
iRobot Roomba 694 Robot Vacuum
Ghomeshi's cover story arrives shortly after Harper's published a first-person essay by an accused sexual harasser, the former host of NPR's "The Takeaway," John Hockenberry. It is titled "Exile" and in it, Hockenberry describes himself as "no rapist or sex offender" but a victim of a "society at large" that "chooses... not to distinguish between the charge and act of rape and some improper, failed, and awkward attempts at courtship." Hockenberry left "The Takeaway" after multiple sexual harassment allegations, as well as allegations that he "bullied colleagues."
Both Ghomeshi and Hockenberry are familiar names; their stories garnered plenty of media attention at the time. It seems that both the New York Review of Books and Harper's think it's time that both Ghomeshi and Hockenberry be given legacy platforms for their redemption. The decisions seem to reflect the magazines' belief in a sort of equivalence between the platform that many women had to fight for to be heard and taken seriously, and the platform that has been willingly handed over to Ghomeshi and Hockenberry. (Presumably, both Ghomeshi and Hockenberry were both paid for writing for the NYRB and Harper's, respectively.)
The subtext is: "Okay, we've heard from the women; let's hear from the men." And in this attempt to appear evenhanded, both legacy publications are in fact risking their reputations, as the backlash to Ghomeshi and Hockenberry's pieces—which are first, calculated steps towards a comeback—mounts. But it doesn't seem to matter; Harper's and NYRB suggests that these men are too valuable—their stories too interesting—to ignore.